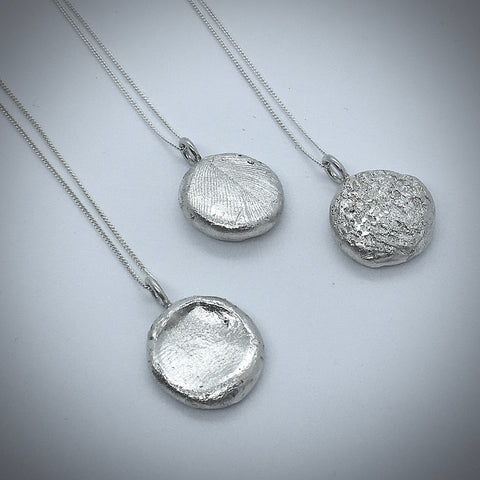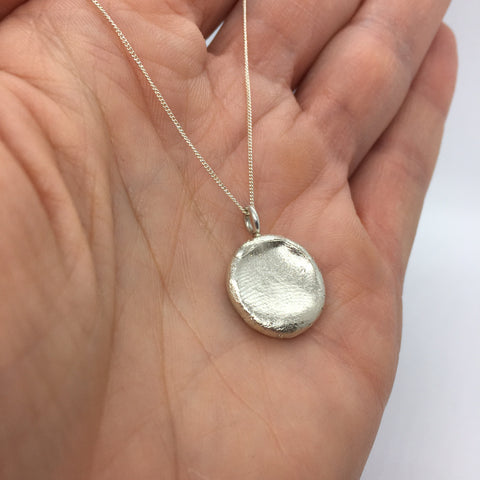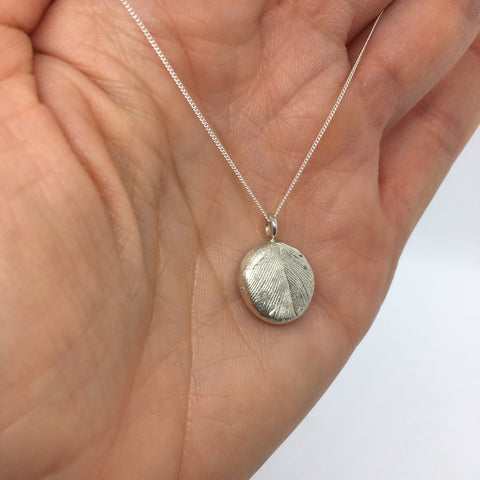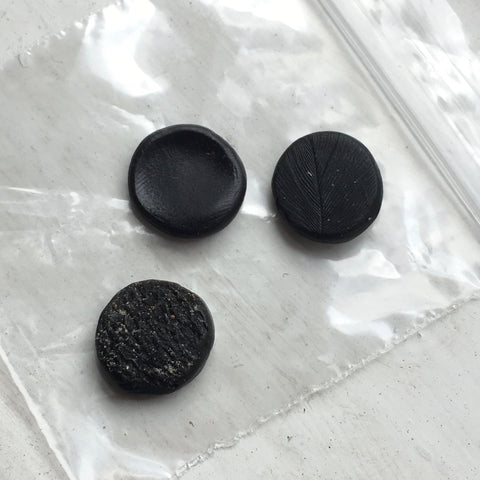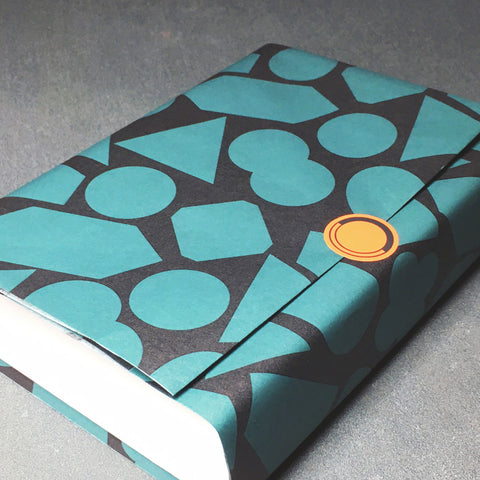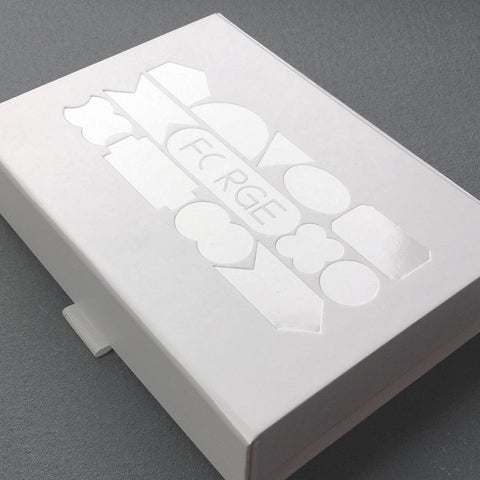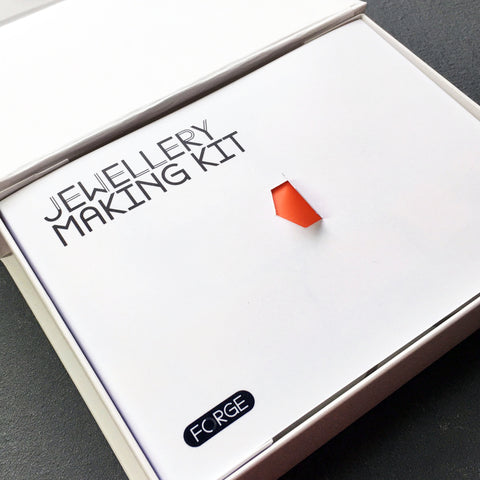 Treasured Imprint Pendant
A beautiful and simple way to make little treasures that capture memories and moments in time.  The super soft wax means you can simply press to imprint finger prints or textured surfaces such as shells from a special holiday or bark of a tree on your favourite walk.  Then simply return your wax and we will cast it in your choice of metal, add a chain loop, polish it, and return it to you on your choice of chain length. Imprinted by you, finished by us!
A perfect unique gift for a creative friend or an enjoyable activity for all the family to enjoy! 
What is included in the kit?


- Wax
- Box to return your imprinted wax
- Online video access code
What else do I need?


Nothing else! Other than items to take impressions of or someone willing to provide a finger to print!

What is the difficulty level?


This is classified as 'Very Easy' and is an enjoyable activity all the family can enjoy!
What format is the 'HOW-TO' guide?
Online video, your kit will contain your access code.
What are the finished dimensions?


Pendant diameter: Approximately 15mm, but will vary depending how hard you squash! 

Chain length: Choose between 16" and 18"
What are the materials & finish?


Materials: Choose the metal you'd like your pendant cast in. You can choose from Silver or 9ct Yellow, White or Rose gold or 18ct Yellow, White or Rose gold 

Chain: This will match your choice of metal. 
Finish: A shiny polish.
How do I care for the made product?


Both silver and gold are fairly durable, but silver may tarnish over time. Moisture in the air, natural oils in the skin, perfume and other chemicals such as chlorine and salt can accelerate tarnishing, so we'd recommend taking care when applying perfume and creams, and avoid wearing it in the swimming pool or sea.
You can use silver dip or silver polishing cloth to remove tarnish and return the shine.
We also recommend keeping it in its original box when not worn to protect it from moisture in the air and scratching of the surface.

What is the availability & delivery time?


When available and in stock it will be delivered within 2 working days. 
Delivery is by Royal Mail Next Day Special Delivery. Please see our Delivery page for more details on prices.