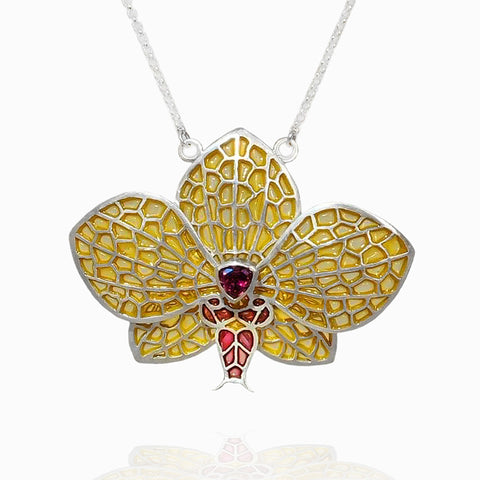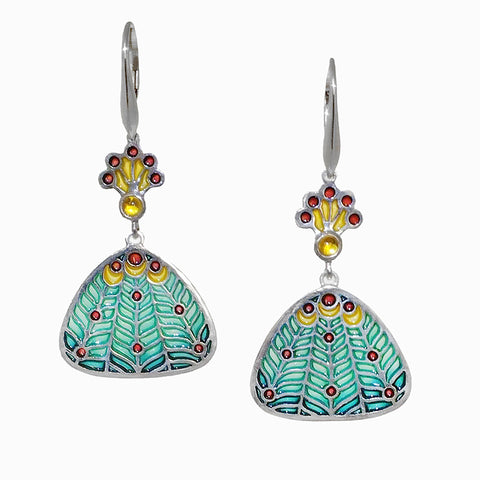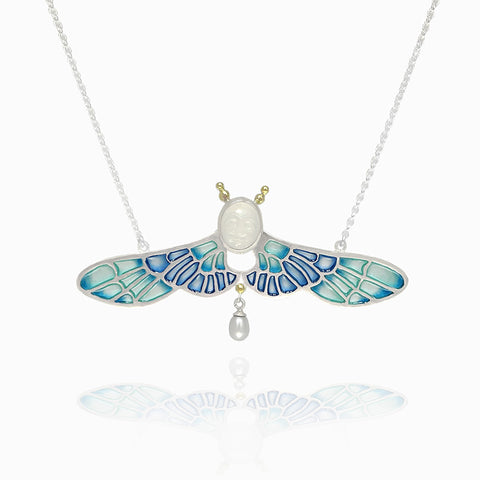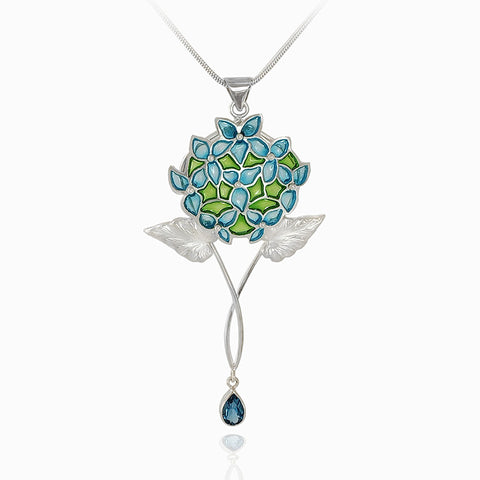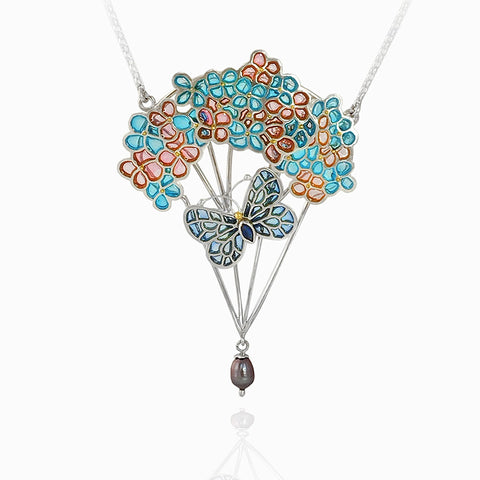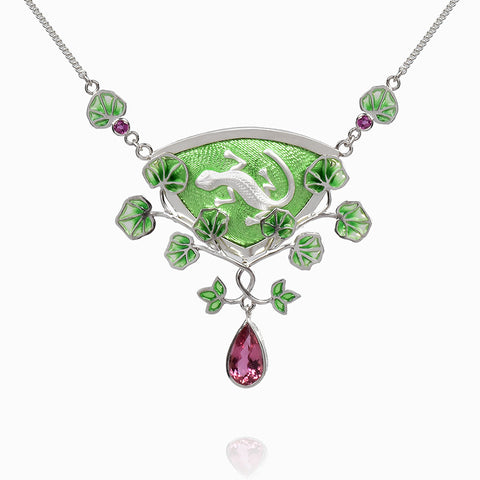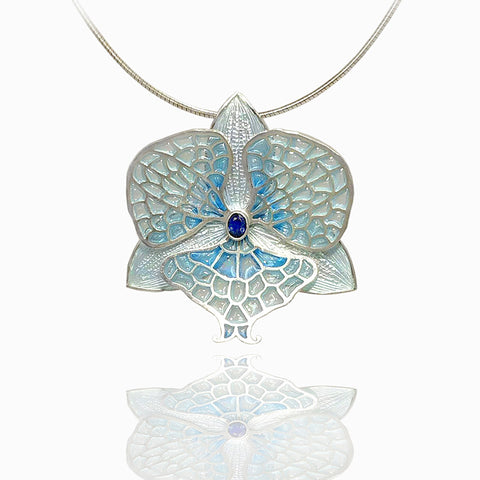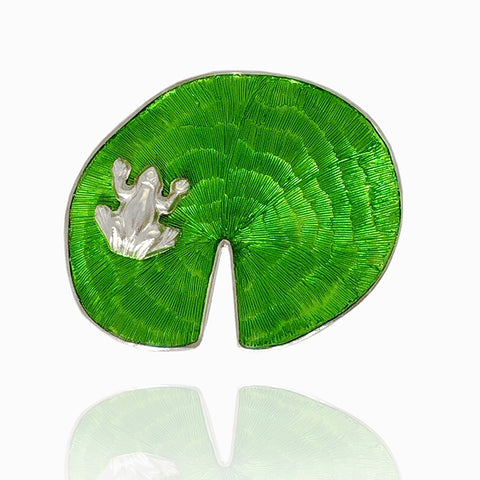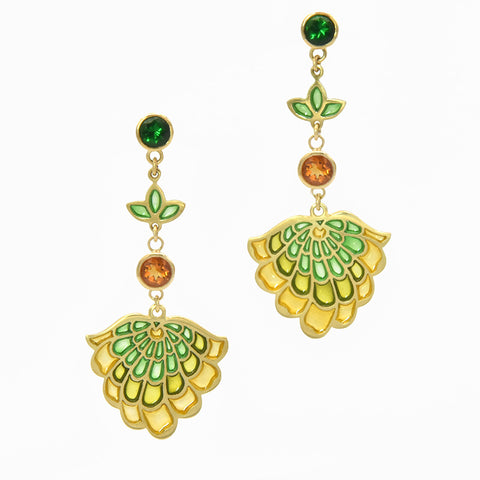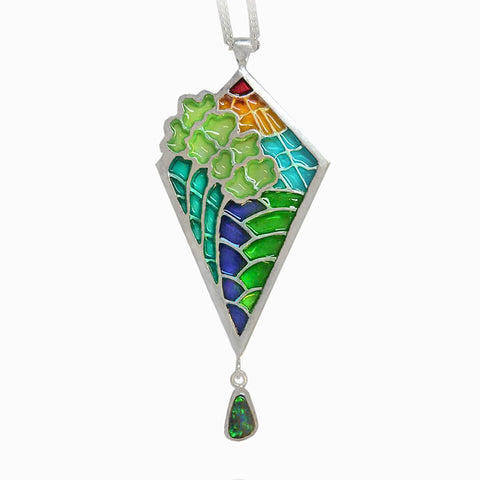 September Showcase. Jean Wilkinson
Jean Wilkinson is an award winning Silversmith, Jeweller and Enameller who works in gold, silver and vitreous enamel, producing unique, limited edition and commission pieces. Jean brings a range of skills to each of her pieces to encapsulate her vision in form, light and colour.
Trained as a Silversmith and Jeweller in Ireland in the 1990s, Jean brought enamelling to her work in the late 2000s, having been trained by the master enameller Phil Barnes. Jean specialises in the difficult, but very beautiful, enamelling technique of plique-à-jour, allowing her to bring light, colour and reflection to her work.
Jean takes inspiration from the flowing imaginative designs of the masters of the Art Nouveau period. The vision of nature portrayed in a fluid magical form, balancing materials and techniques to produce a beautiful piece of work, no longer the parts that it is composed of, but a unified piece of art where no element overshadows the next. Light, layers, colours, forms and reflection.  The natural world holds an abundance of inspiration for Jean. The light playing on layers of leaves and branches, the rain drops on a web, the reflections on water, the colours and contours of leaf pattern all inspire and motivate Jean to imagine the essence of the form and to bring this to her work.
Jean has won many awards at the prestigious Goldsmiths Craft & Design Council awards for her plique-a-jour enamelling culminating with the gold award in 2020.
Jean has exhibited in Ireland, the UK, the Netherlands and France including the prestigious Salon International du Patrimone Culturel at the Carrousel de Louvre in Paris and the Grand Atelier in Limoges.