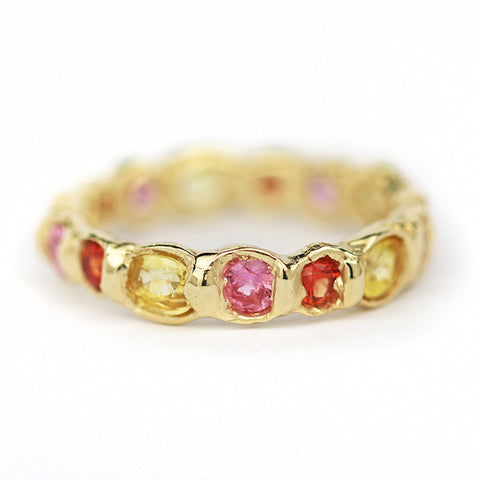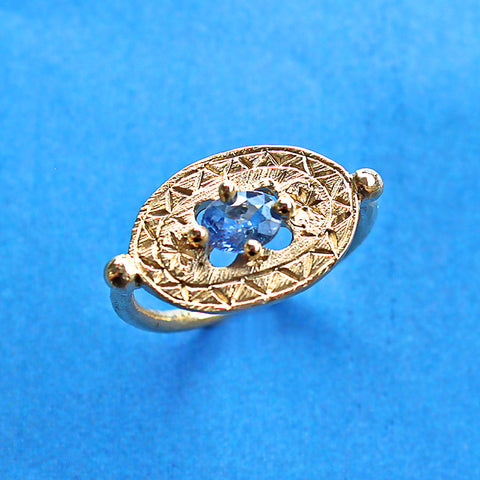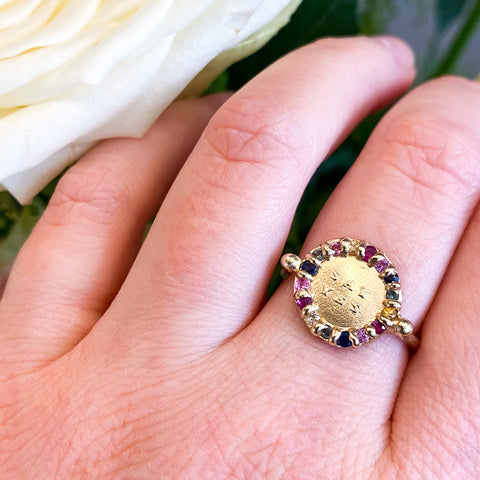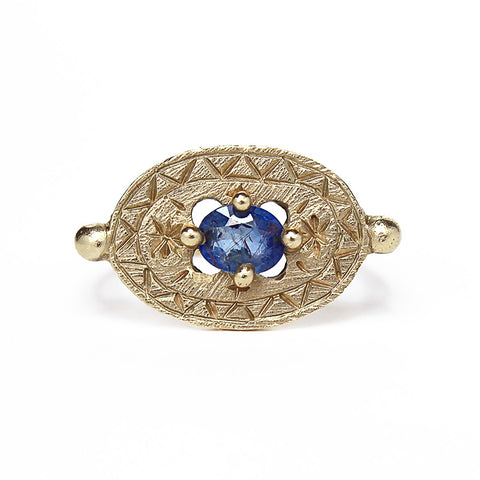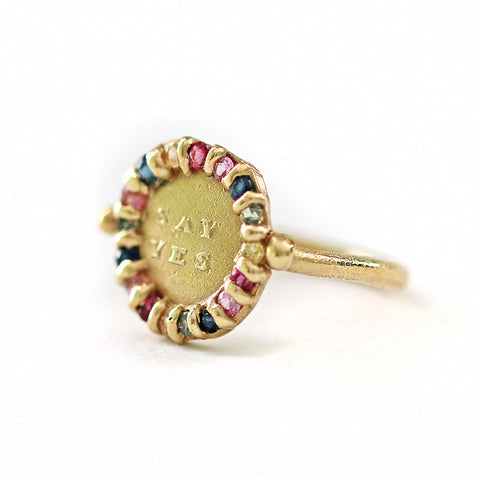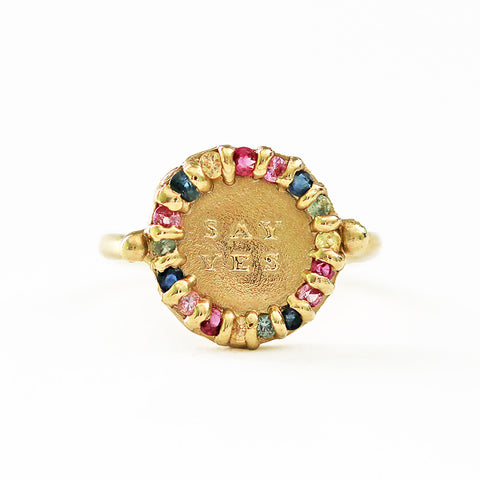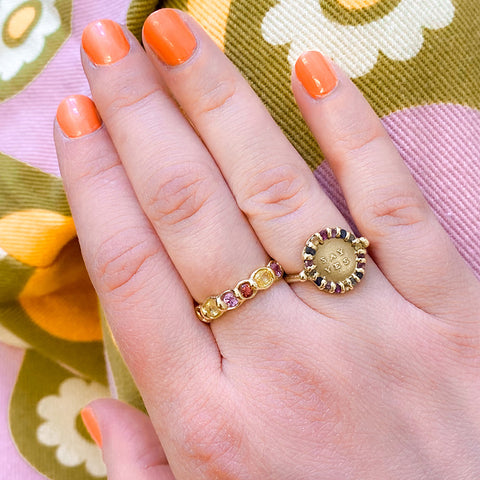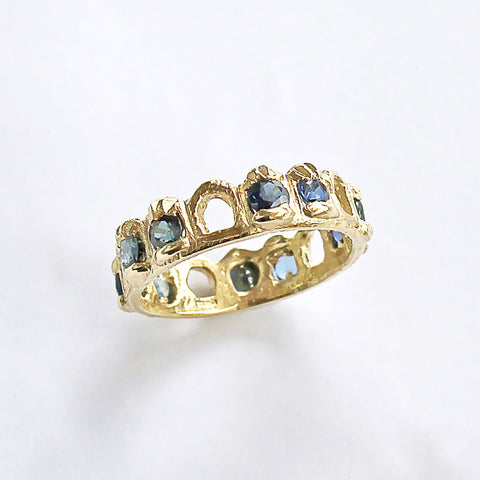 September Showcase. Ciara Bowles
Being brought up in London's East End, Ciara's tastes in colours and aesthetics were formed through being surrounded by a multitude of cultures in the urban city - juxtaposed with her fascination with medieval history and adornment.
As a craftsperson, first and foremost - she is an intuitive maker, and her journey towards being a jewellery designer started from a very early age. Creating and understanding how beautiful objects are made was always a fascination. Everything is made with the sustainable future of the jewellery in mind. Working with reputable suppliers to source recycled gemstones from unworn jewellery and using recycled gold. Romance, delicacy and detail are at the centre of the collections - drawing on the shapes and symbols that are recognisable in everyday life; circles, squares, triangles, hearts, stars. Combining these shapes with wonderful antique characterful intaglios or colourful gemstones to create patterns, imbuing the designs with personality and meaning that will connect differently to each wearer. The pieces are designed to stack and link together, creating new shapes and stories of their own. Colour is a huge inspiration behind her work - for it has the power to evoke strong reactions and profound memories.  
Ciara strives to create intricate fine jewellery that is luxuriously exciting and imbued with a sense of playfulness. Playing with powerful colour combinations and the ancient technique of lost wax casting, the jewellery combines the old and the new – and will stand the test of time.