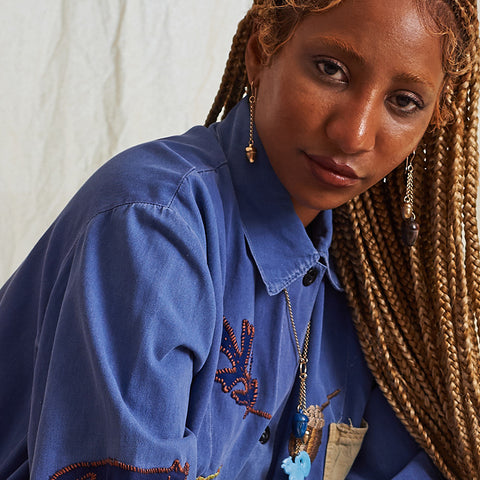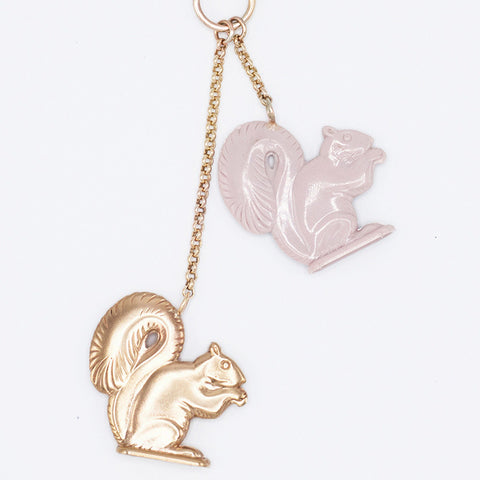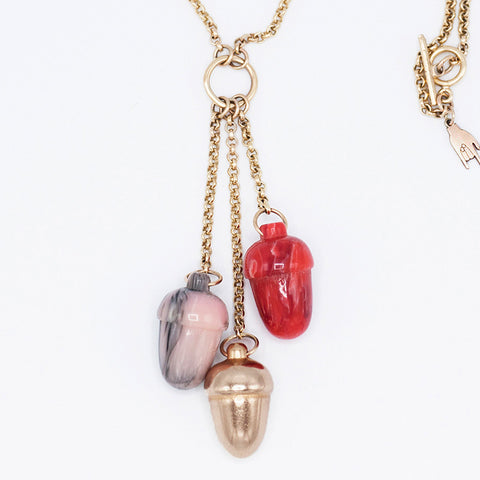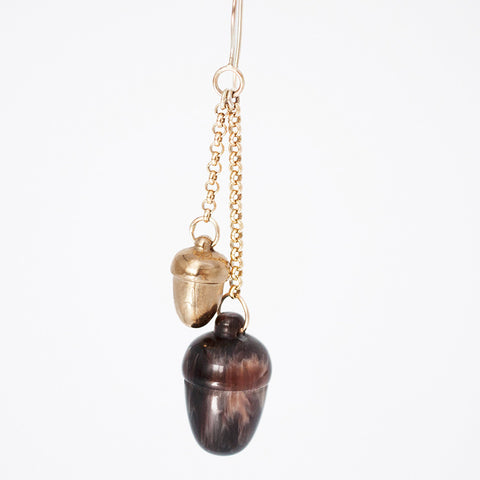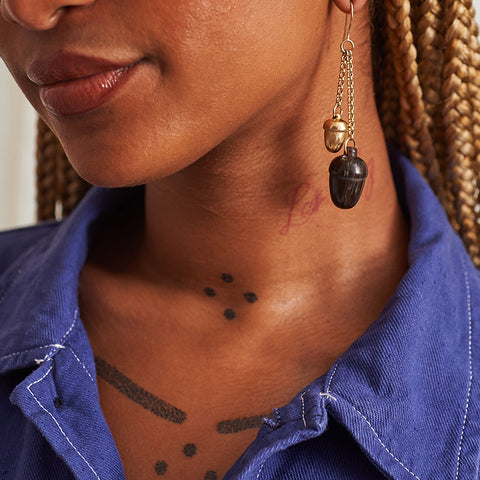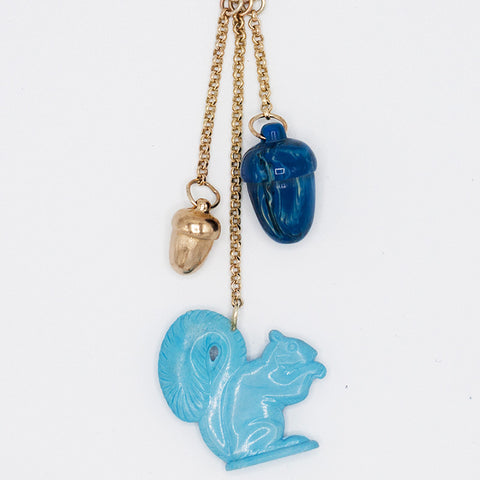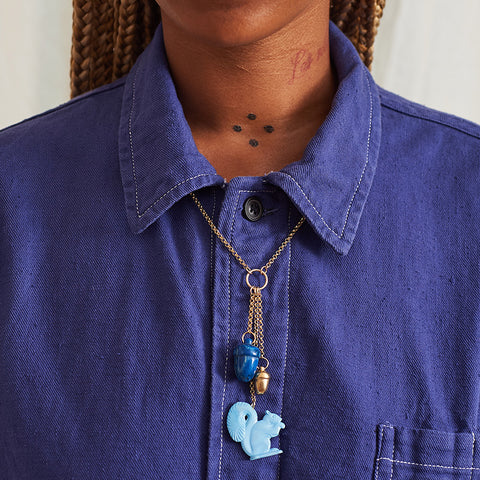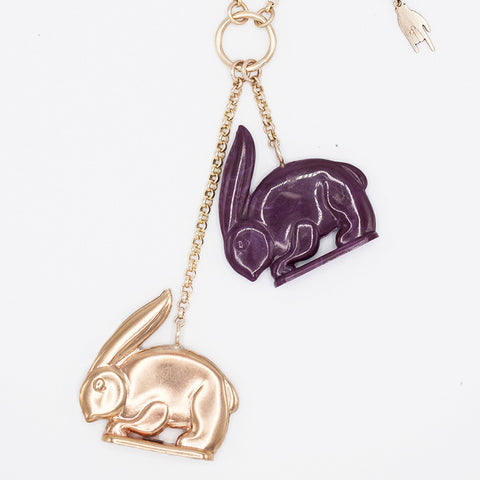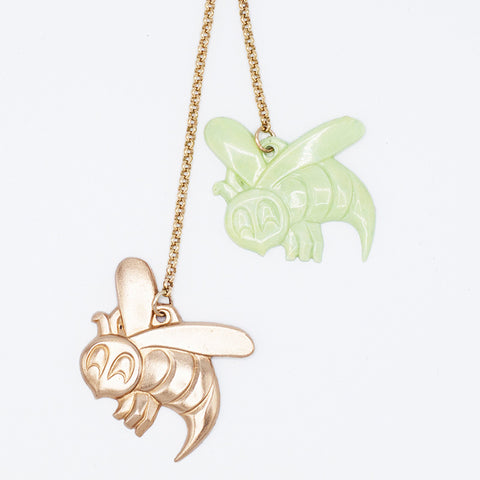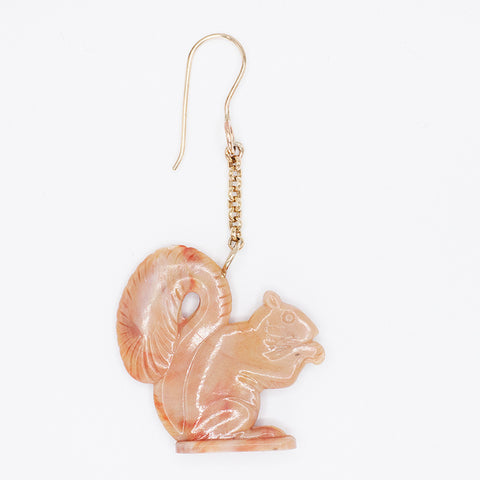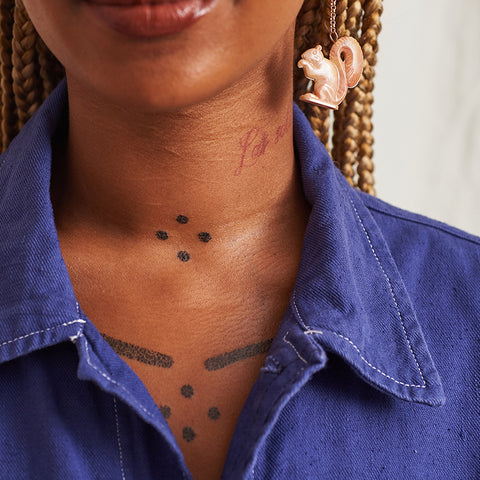 September Showcase: Queen Midas
Queen Midas is the brainchild of London based Rachel Essex who started making jewellery when she inherited her Ukrainian Grandmother's collection of vintage jewellery, tools and  broken curiosities – she had also been a maker - and wanted to give these pieces a new life. As Queen Midas, Rachel has continued to source unusual objects from other decades that tell a story. Each collection is available in very limited numbers as a result.
 Queen Midas makes fine jewellery featuring these vintage ephemera and their hand cast, solid gold counterparts. She casts found objects in 9 carat gold and combines the two elements to create unique, new pieces. Slow fashion, made to last with a buy better, buy less ethos. 
The debut Crackerjack collection incorporates 1940s, throwaway charms from American gumball machines in heirloom quality, weighty, tactile necklaces. The follow up Acorn collection features unique, Italian cellulose Acorns from the same era. 
Every necklace features Queen Midas's hallmarked rock hand logo at the clasp and comes in a bespoke, leather box made by artisans using traditional, vegetable tanning processes with a smaller environmental impact than chemical alternatives and skins that are a by-product of the meat industry. 
 "I am taking part in Kaleidoscope because colour is key to my work's mix and match aesthetic. All the vintage components have caught my attention because of their colour and some shades are specific to the decade they were manufactured in. Each piece is unique due to the colour variations inherent in these found objects. Made to order pieces allow clients to choose their own colours to be used alongside their solid gold counterparts."