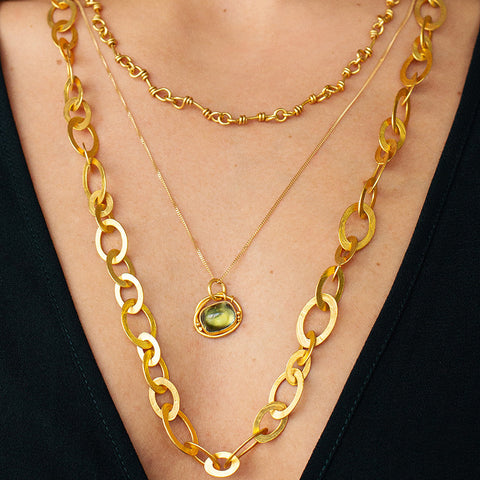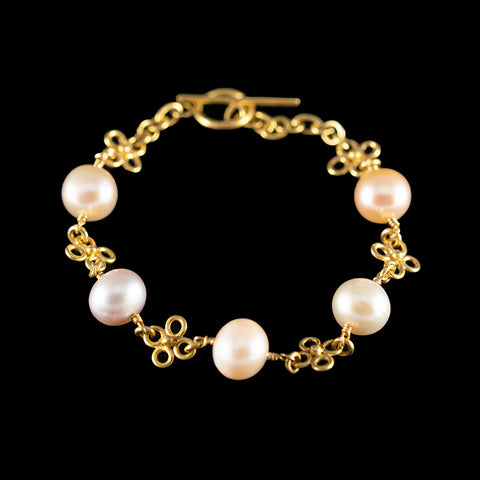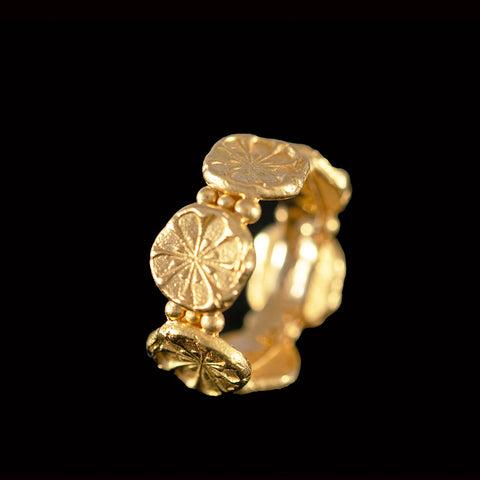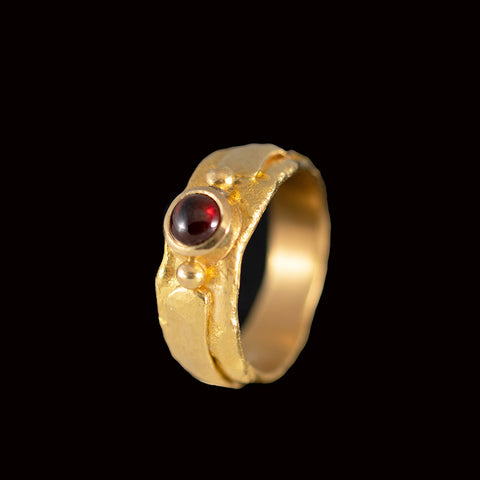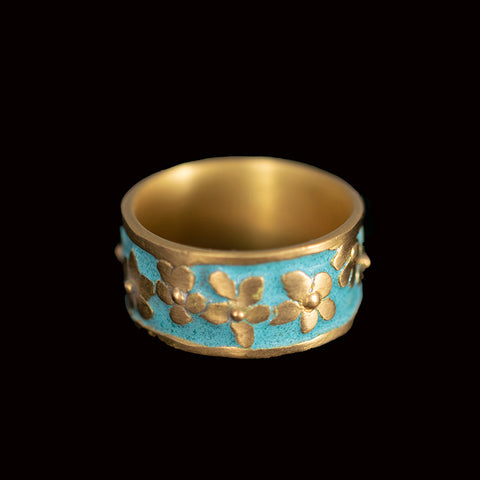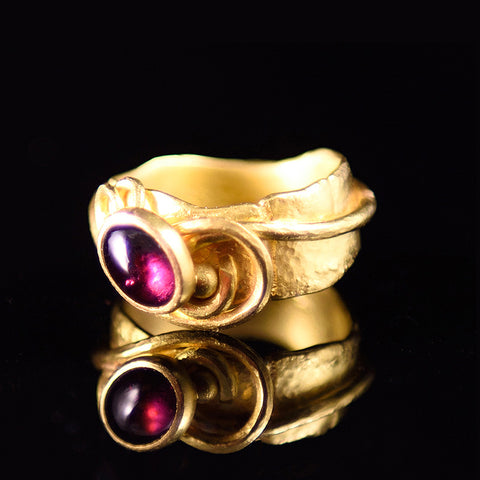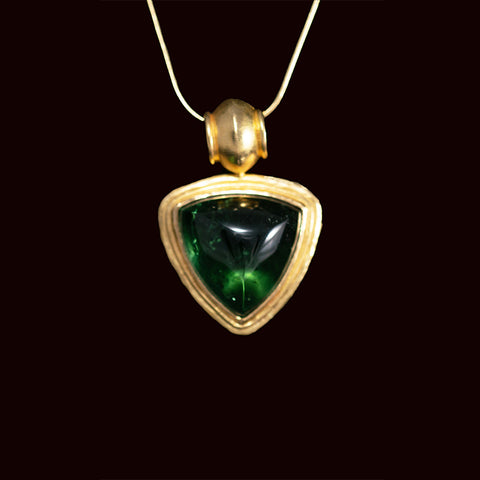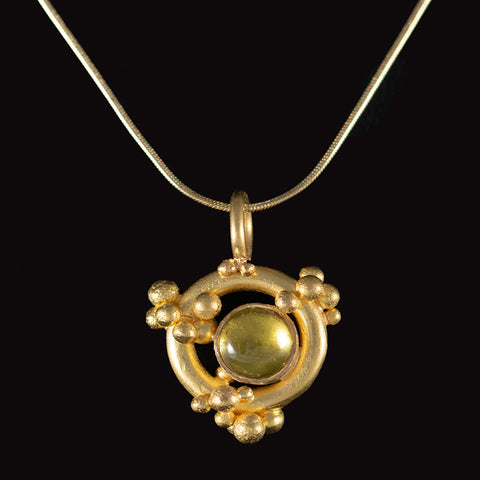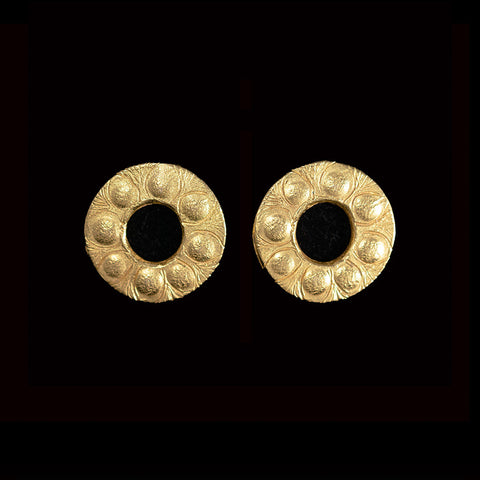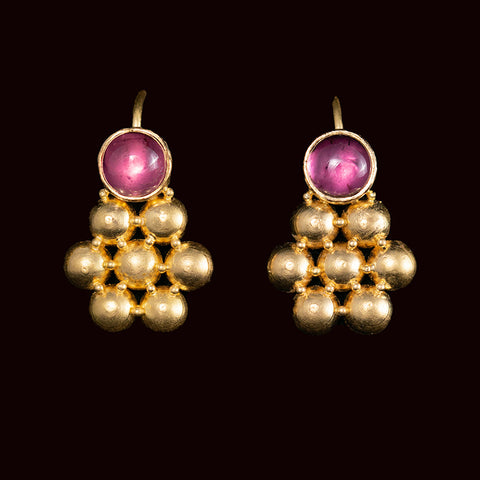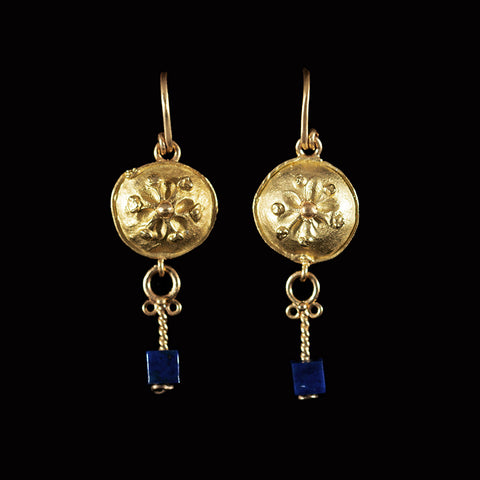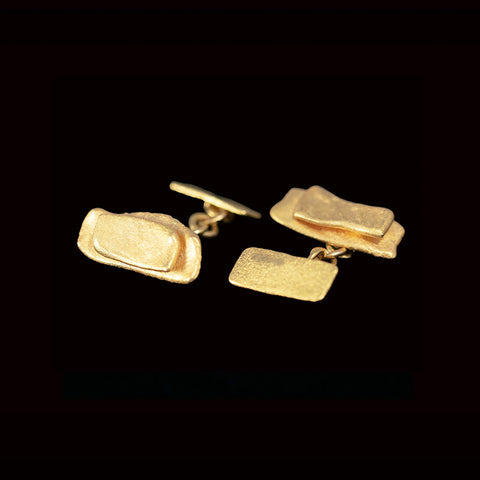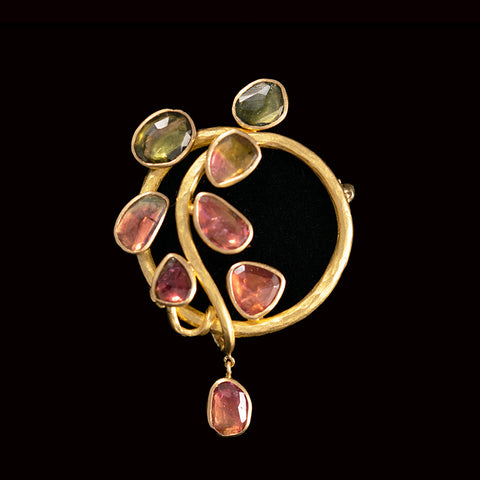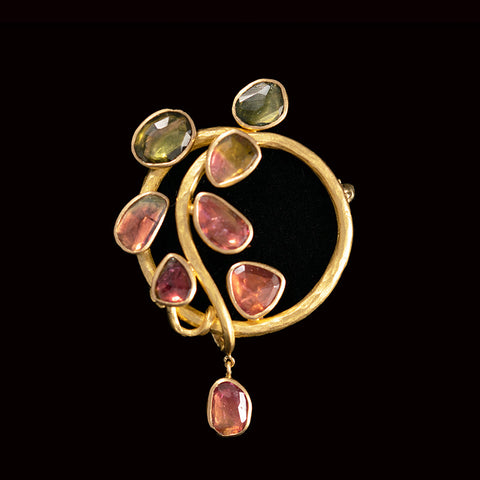 September Showcase: Polly Gasston
At Polly Gasston we create handmade 22ct gold jewellery, and when we add stones to a design they are semi-precious. Our designs are heavily influenced by the goldsmiths of ancient civilisations who also used this metal, and it is the metal about which we are passionate. It is warm, soft and lustrous; it will never tarnish or rust or discolour and will remain in its perfect state for all time, and because of this natural perfection we do not polish any of our work, we leave it to take on its own lustre and shine which is created as the piece is being worn.
In our collections we have been influenced by many civilisations; Greek, Roman, ancient Egypt, Viking and even medieval times, and the reason we can successfully combine all these different cultures and their period in history is because what they all have in common is their use of this pure gold in their jewellery. It draws our work together into one collection, no matter the era of influence.
The goal with our jewellery is to make treasures that are completely contemporary but timeless, but most importantly they must be perfectly comfortable to wear all the time if you choose to do so.
Polly trained in London as a goldsmith and worked for several years in Hatton Garden until her married life took her away from the bench and onto a different path. When, after 30 years, Polly came back to the bench, she made the decision that she would work only in 22ct gold; not only because she would be the only jeweller doing so, making her work unique, but also because the legacy of all her traveling during the intervening years was that she had fallen completely under the spell of 22ct gold; its history and versatility and above all, its beauty.
Polly's sister Philippa joined her in the business and together they designed all the work, sourced the stones and attended the fairs and exhibitions. Very quickly they built up a following not only because of the uniqueness of their metal choice, but because of the designs too; ancient and modern, contemporary and comfortable, and above all each piece unique. Only one is made of any design, and while it can be copied, no two pieces will ever be the same. 
In 2021 Polly passed away, suddenly and unexpectedly. With the overwhelming support of her family and colleagues in the trade, Philippa has continued in the work that she started with Polly. Philippa also brings her own skills to the bench; wax carving and lost wax casting - an ancient technique still used - has seen new designs and ideas being added to the collection. 
Polly's legacy will live on after all; evolving all the time, certainly, but like the gold we use, we will be steadfast not only in our care of quality and