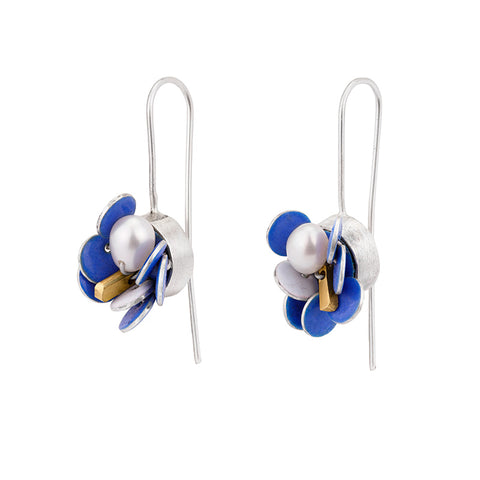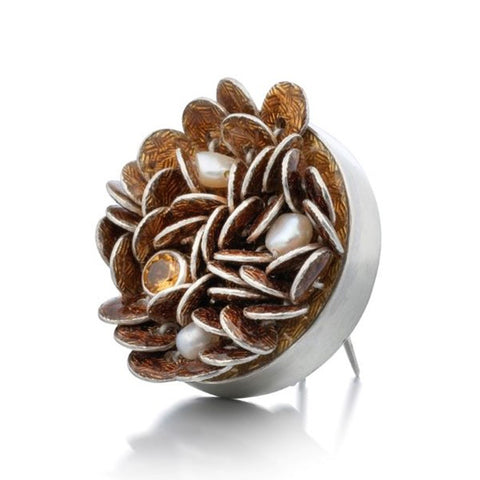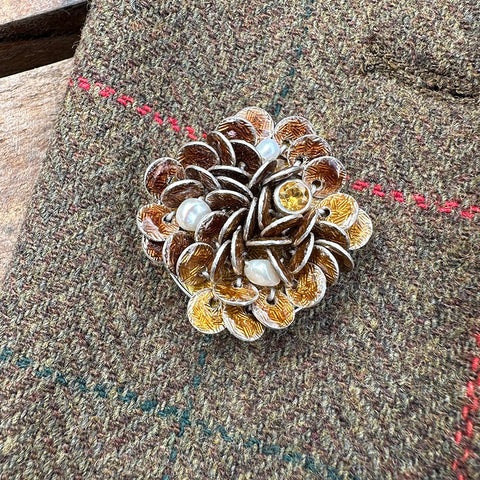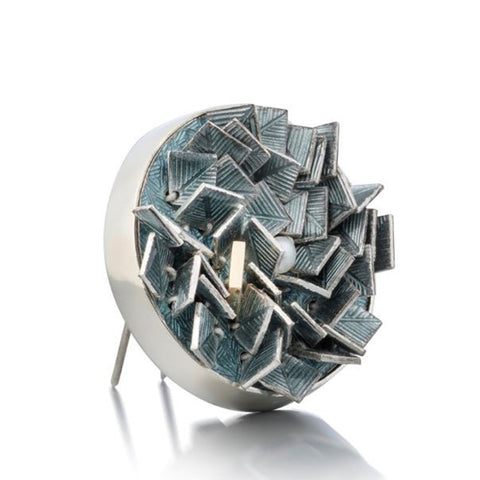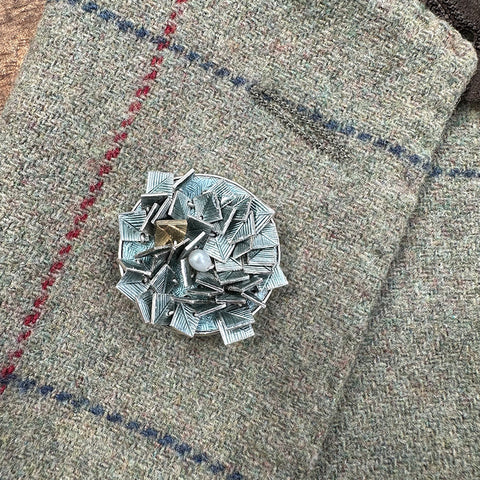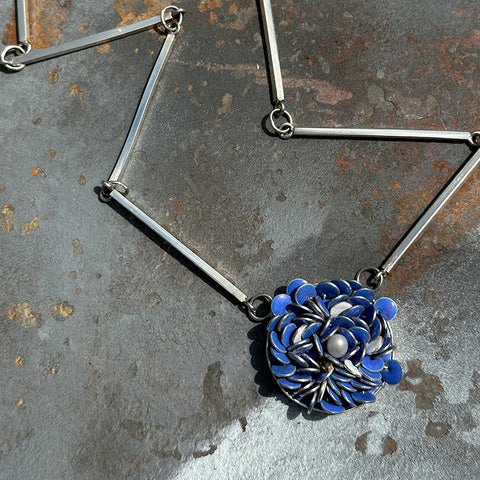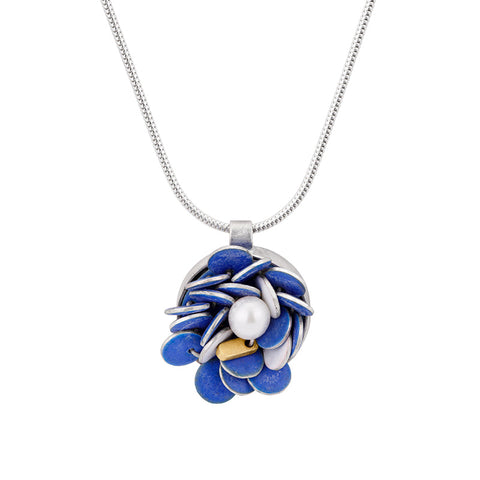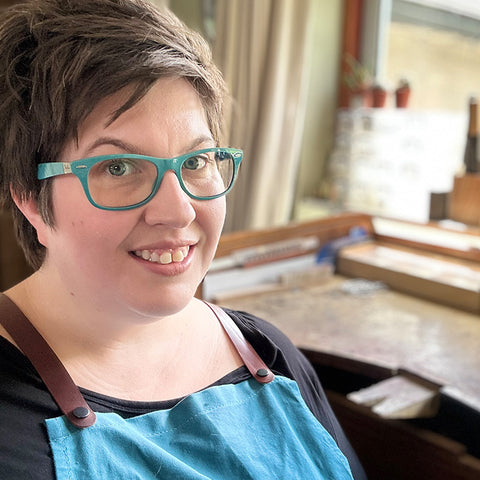 September Showcase:Charlotte Smith
Charlotte crafts intricate, artisan jewellery, fusing enamel to precious metal to produce richly textured, wearable treasures.
Based in the West Midlands, working from a 200-year-old nail-maker's cottage, Charlotte carries on a long-standing local tradition of women making from home, except rather than forging iron, Charlotte transforms precious metal into her unique, award-winning, enamelled jewels.
Each richly textured piece comes together slowly, every element hand crafted using traditional and ancient techniques. The silver surfaces are engraved by hand by Charlotte, to catch the light, before firing them multiple times in a kiln at up to one thousand degrees centigrade to produce a shimmering transparent colour.
Charlotte completed her BA in Metalwork and Jewellery at Sheffield Hallam University in 2010 and then her MA at the School of Jewellery in Birmingham in 2016. She has combined teaching Design and Technology in secondary schools with developing her business as an enameller and jeweller. In 2023 she won 2 silver awards for her enamelled sequin brooches at the Goldsmiths' Craft and Design Awards as well as the Phil Barnes bursary.