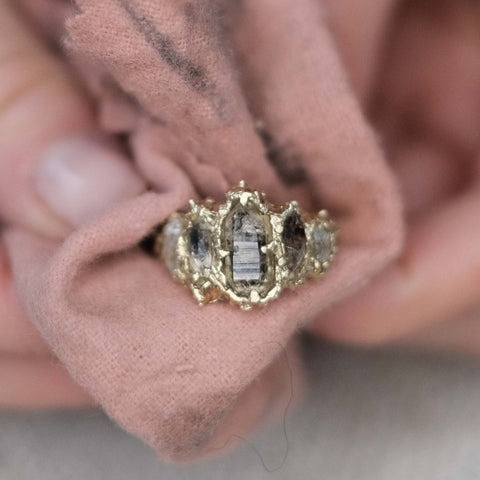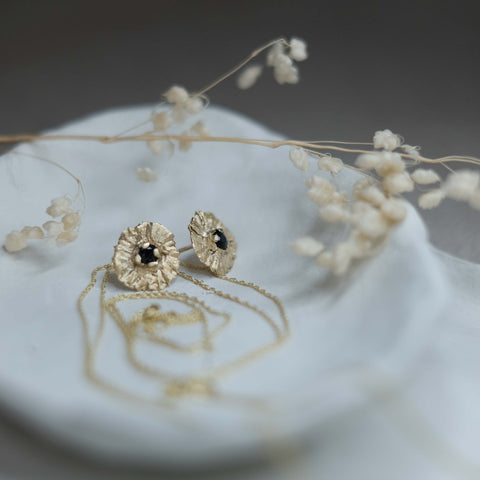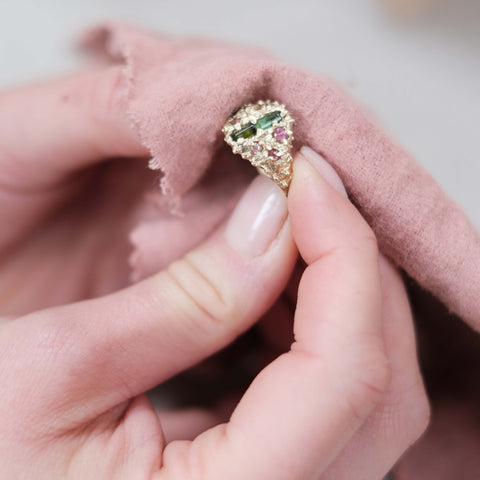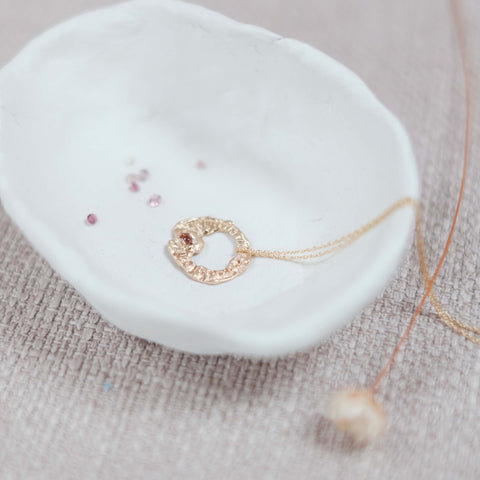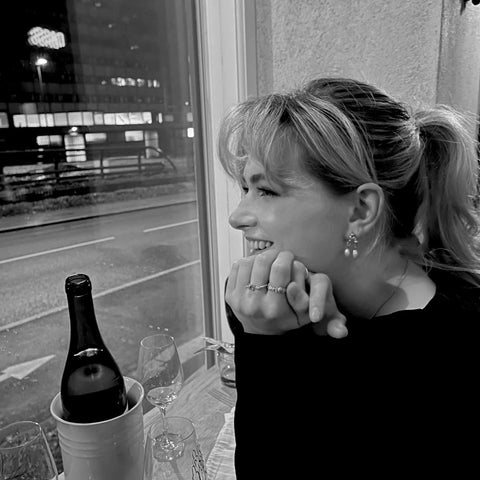 May Showcase: Sam Snow
With a background in bespoke luxury design, Sam takes influence from 1st century gold and natural forms, creating organic, characterful, one-of-a-kind pieces using recycled metals combined with faceted and raw precious stones.

Sam is passionate about preserving ancient techniques and methods for creating jewellery. Using beeswax, handmade tools and 6000 year old traditional wax carving techniques, she is able to create sustainable pieces that embrace imperfection, celebrating the beauty of each piece's unique story. This philosophy is inspired by the Japanese concept of wabi-sabi, which celebrates the beauty of imperfection, simplicity, and authenticity.