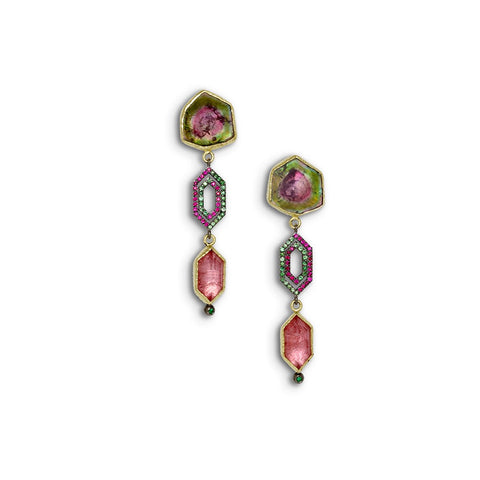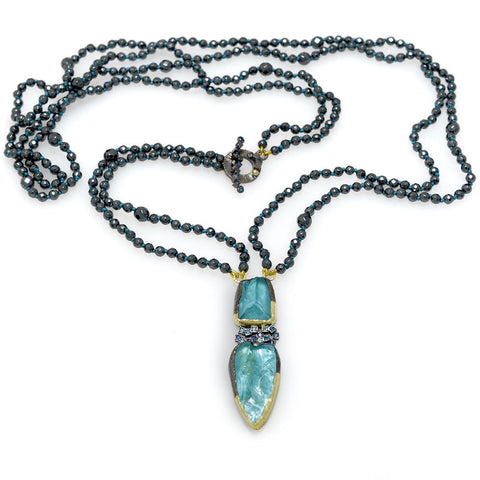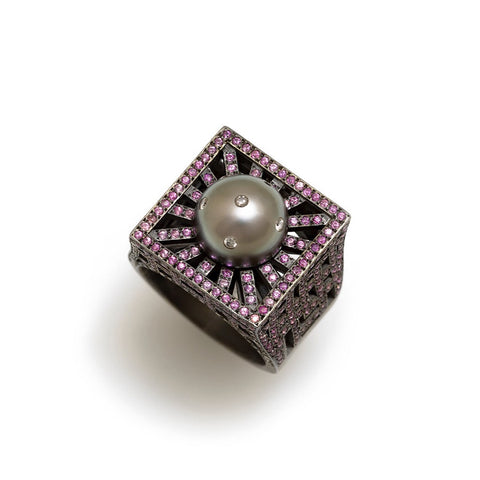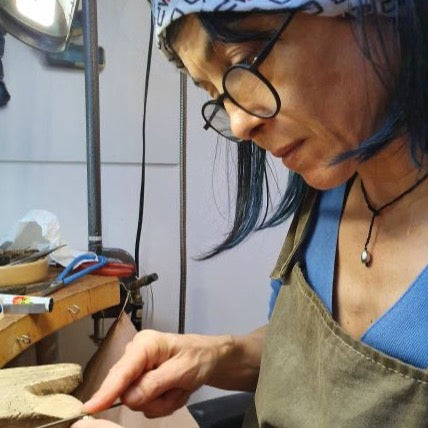 May Showcase: Maria Frantzi
Maria has been  passionate about jewellery since she was a child. She combines various traditional  techniques, using recycled 750 Green Gold with Pure and Sterling oxidised Silver, in order to create unusual textures and dramatic contrasts. Over the last few years she has experimented with computer designing and wax printing and single casting which allows her to create extremely sculptural and complex forms. 

Stones, because of their colour, are at the centre of her jewellery pieces; she is permanently fascinated by the variety of combinations that can be created with them and sourcing them in a sustainable way, working with local communities and dealers all over the world, has opened her horizons and influenced her  work ethos.

Her pieces evolve playfully and reflect various interests from Byzantine and Medieval art , to modern Architecture and abstract paintings. Her ambition is to create strong, contemporary statement pieces that carry the memories of the people who wear them into future generations