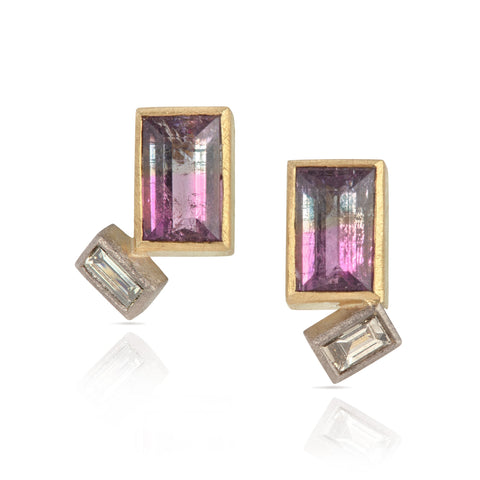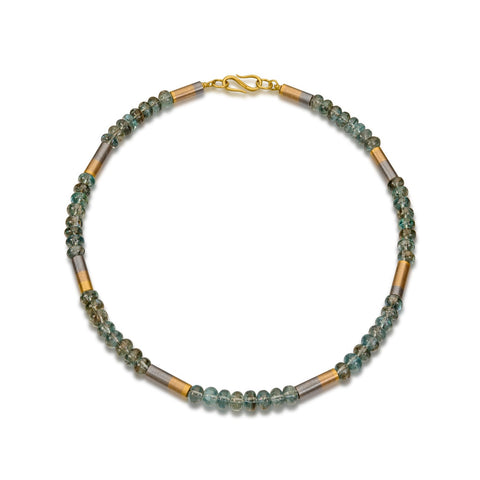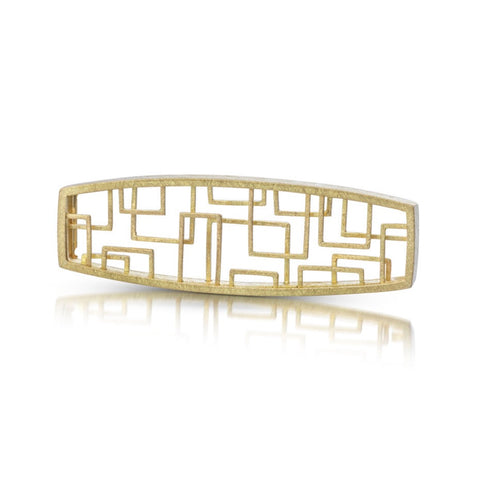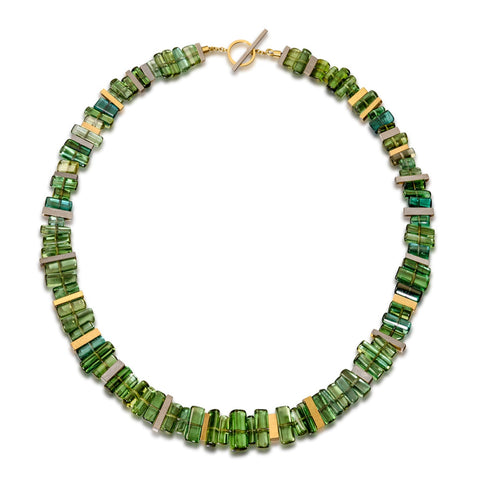 May Showcase: Louise O'Neill
Louise gained her degree at Reigate and Brighton Schools of Art before setting up her business.
Occasionally she makes small limited lines but her work comprises mostly of one-off pieces, rarely making repeats of items. He designer are instantly recognisable and are continually evolving and compliment previously made pieces. Observed pattern and shape inform her work and she is fascinated by the juxtaposition of repeat elements in differing scales, or materials.
Louise photographs, draws, arranges and rearranges paper shapes to explore visual rhythms. She wants there to be the suggestion of movement within the piece and draws Inspiration from the natural and built environment. Louise is currently obsessed with architectural structures and mid-century commercial artwork.
Louise uses high carat coloured gold as its unique qualities make making a total pleasure for her. It takes on a matt texture that is so subtle contrasted against fine bright burnished detail.