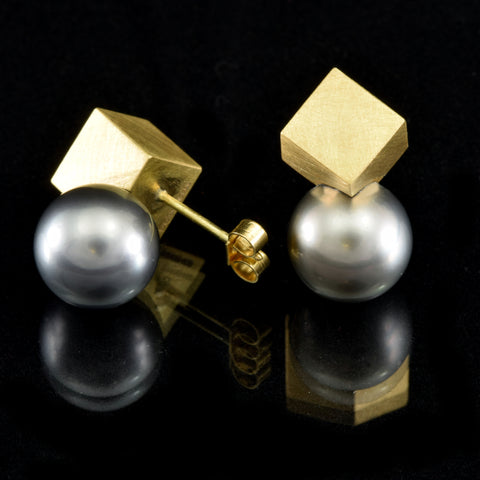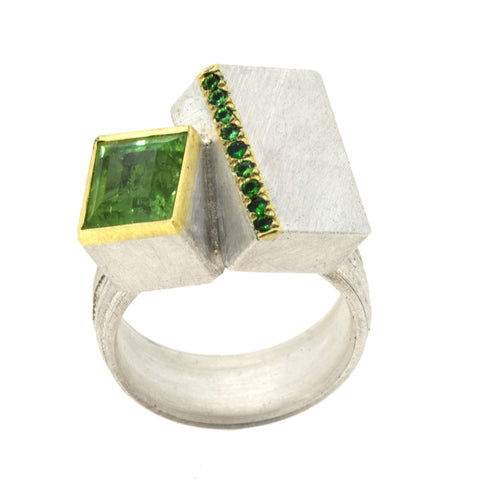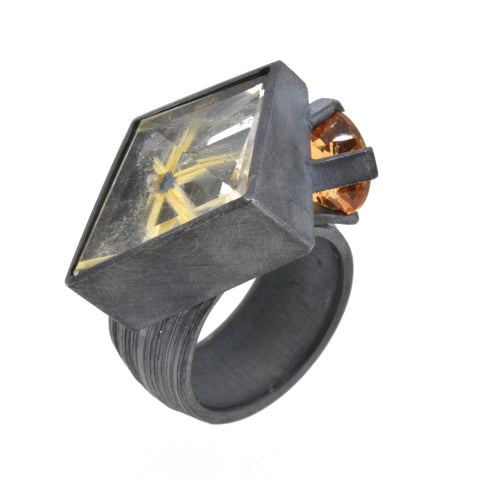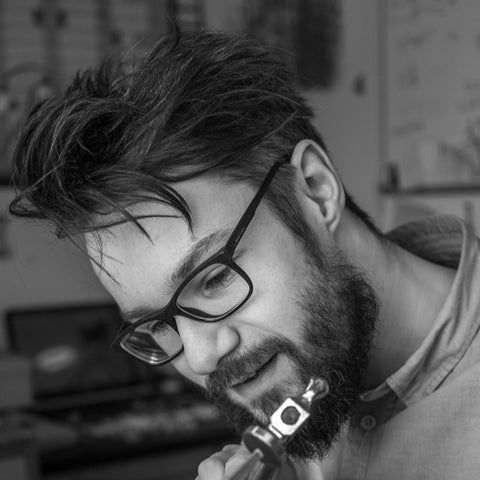 May Showcase: Chris Boland
Chris' fascination of inorganic structure is used to inform his bespoke jewellery pieces. Strong, bold shapes stress the unique qualities of the inclusions of the gemstones. Chris draws inspiration from surface treatment of architectural metalwork and sculpture, where marks made during the construction of the work are allowed to remain or are emphasised.

For Chris, the authorship lies very much in the making on the object. From conception, the jewellery is minimal and fundamental. However, through the construction process; complexity is built in to the piece from inaccuracies and layering. In every design, the stone is offered up to the viewer in a dynamic way. The story of the gemstone is of fundamental importance in Chris' work and so all the stones used are natural and not overly treated. His belief is that it is important to tell the story of the stones using unique designs in metal.