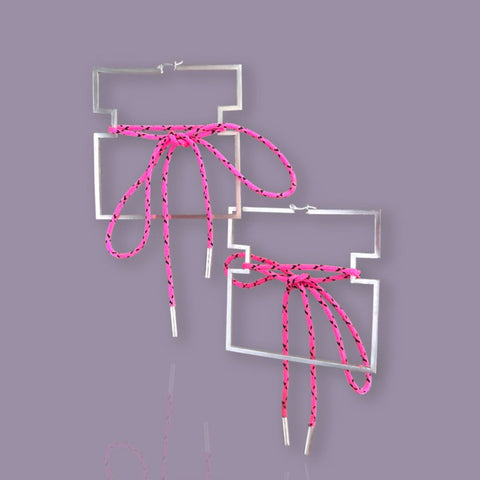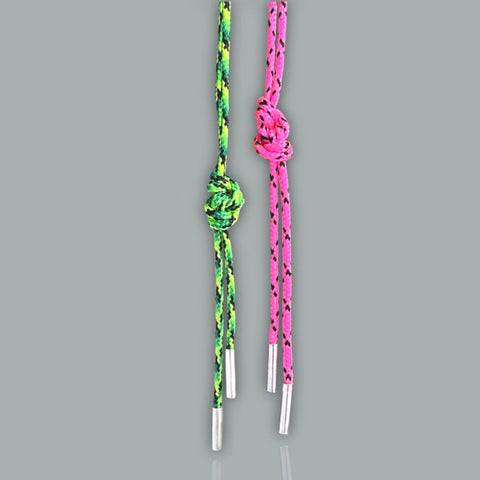 Khristina Stolyarova
Paracord Earrings
The 550 series main element is professional nylon cord used in skydiving and rock climbing sport. Bright colours of the paracord lighten up natural gem stones used in the pieces — such as peridots, tsavorites and tourmalines. The 550 series is blurring the line between fine jewellery and street style.


Materials & finish


Paracord Earrings: Silver, nylon cord (pink / green)

 Dimensions
8 x 8 cm
Sizes available: One size
 Product care
Use silver cloth to polish.

Availability & delivery time


Made to order
 2 working weeks
Designer intro


 Khristina started making jewellery in 2014 but took the professional path with her degree at Central Saint Martins in 2018. Her graduation project was acknowledged by the National Association of Jewellers in the Highly Commended nomination of the Bright Young Gem award in 2021. Now she consults and develops collections for commercial demi-fine jewellery brands and manages her own brand xrst jewellery.