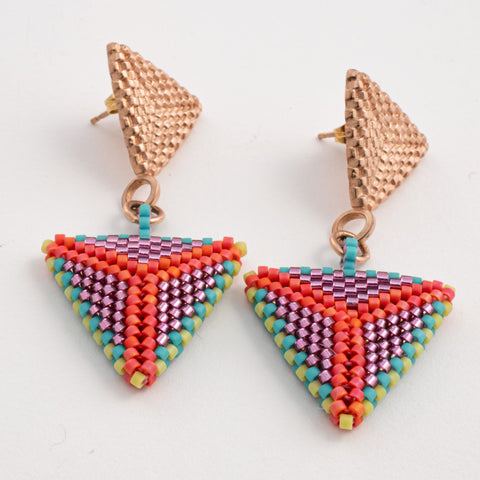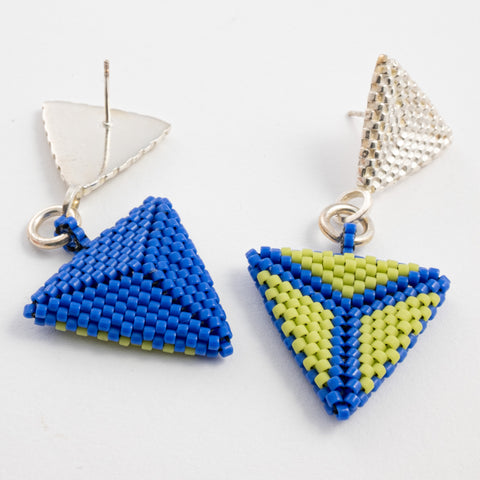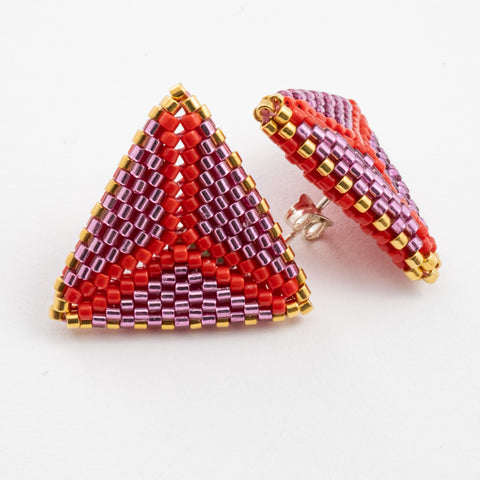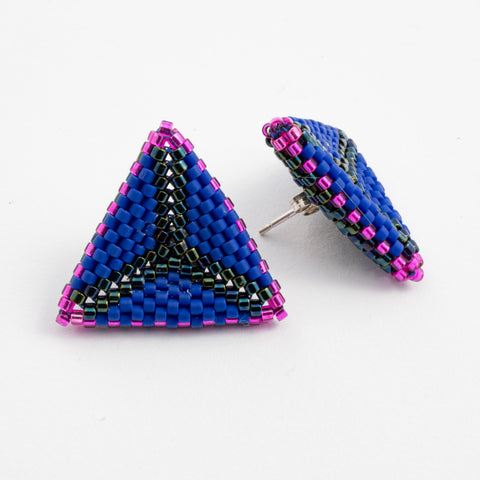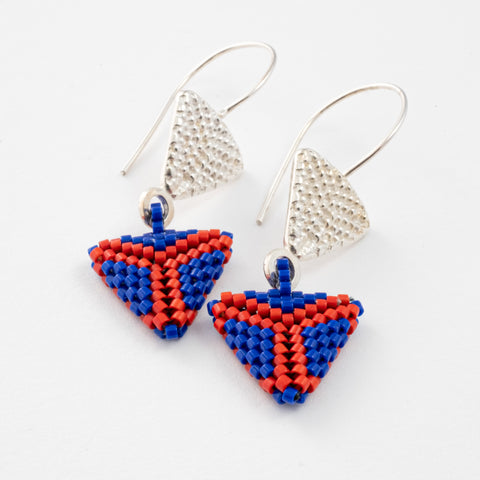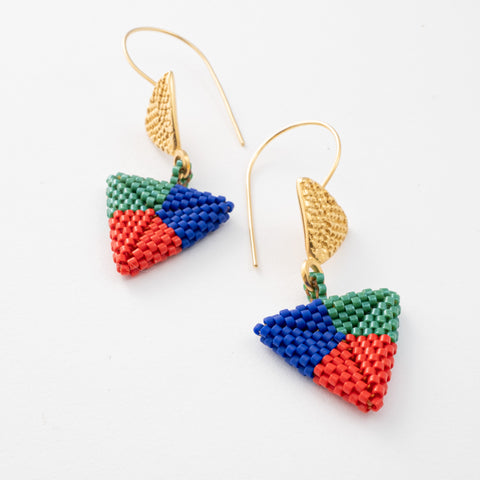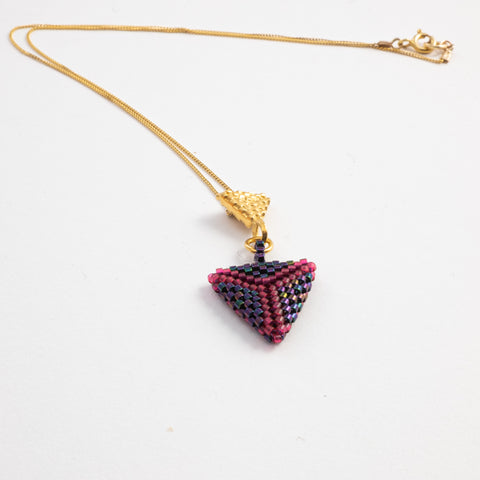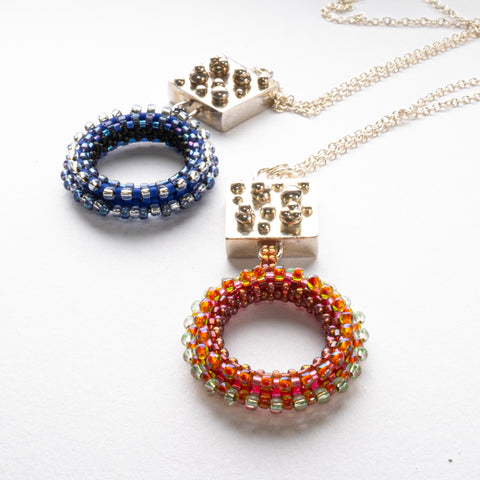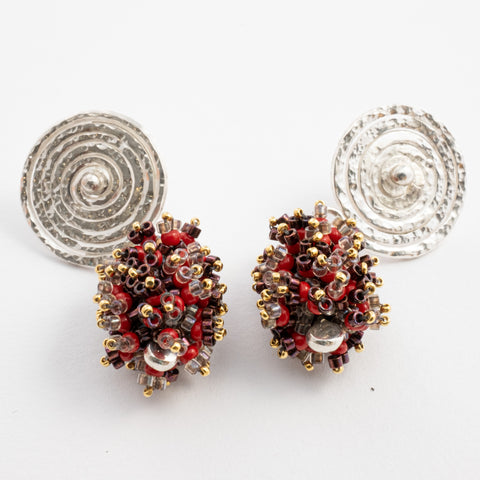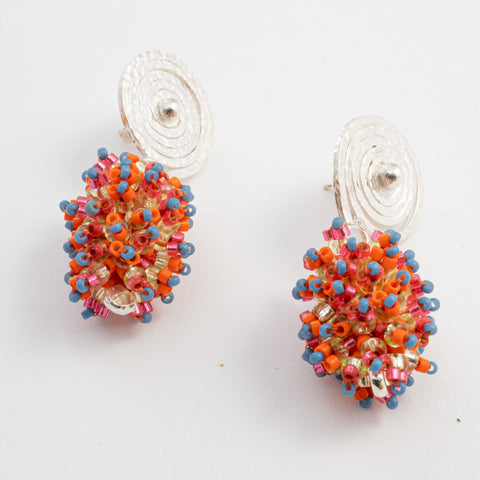 July Showcase: Spangle Fandango
Spangle Fandango creates jewellery with unusual forms and juxtapositions of colour that will surprise and delight. Spangle Fandango is the creation of Emma Lawrence who has had a passion for all things shiny for as long as she can remember. Her fascination for beads as objects of beauty, symbols of status, use in exchange and adornment draws from her Anthropological background.
She sources reusable and antique beads and uses recycled precious metals. Weaving tiny glass beads and casting precious metals into intricate charming forms, Spangle Fandango sincerely wishes to create jewellery that whisks you away to another world.
"A pause in the chaos, re-connecting to the cosmos, sensory intoxication, feeling fully alive, unexpected delights, dancing in a field with loved ones are a few of the joys of being in the 'Great Outdoors'. Spangle Fandango wishes to evoke the bliss the Great Outdoors gives us using colour and form in jewellery size."