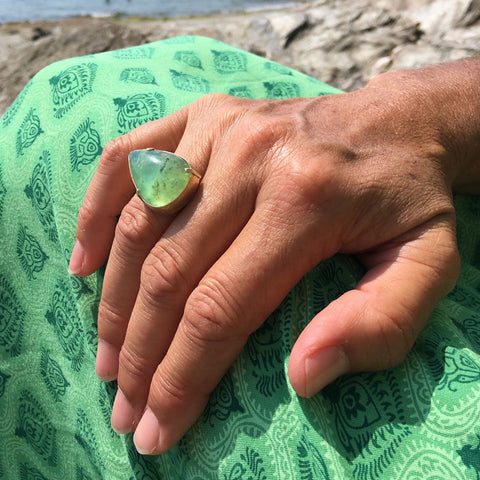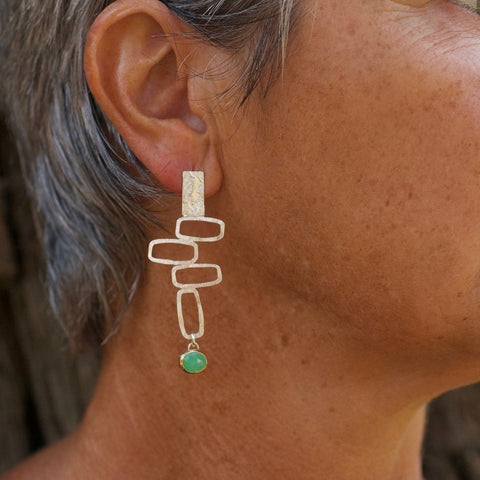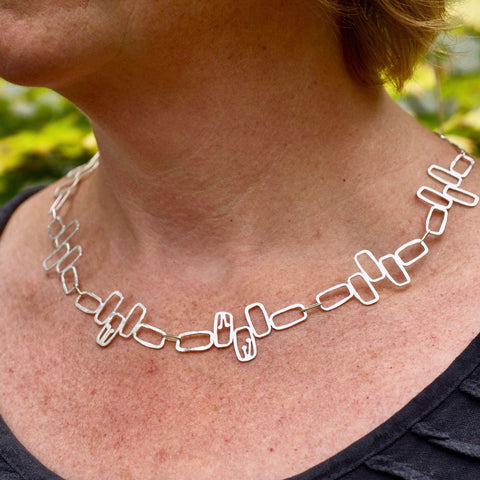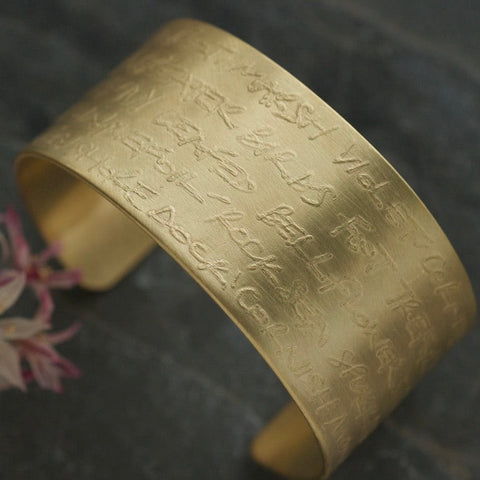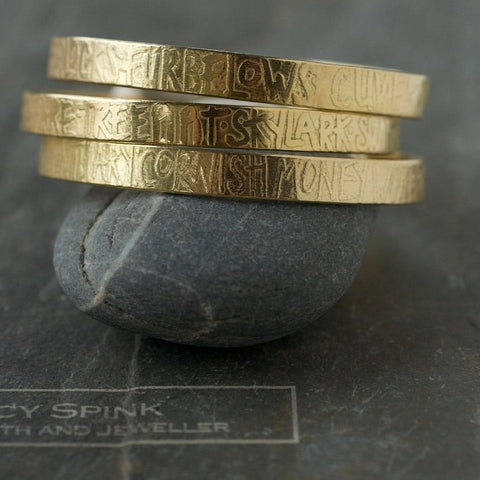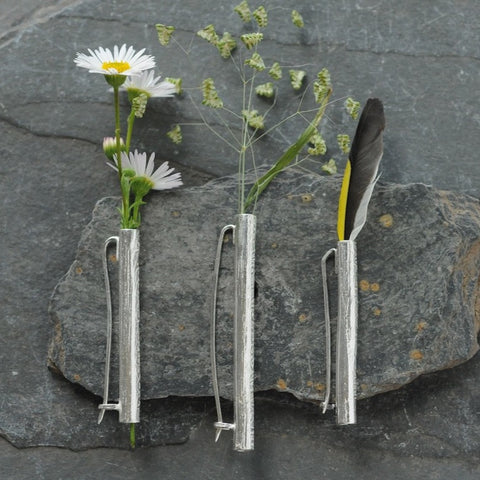 July Showcase: Lucy Spink
Cornish based jeweller Lucy Spink places a high value on nature and its fundamental influence on the human condition. Combining traditional jewellery techniques and thought-provoking contemporary design with the influence of her fine art education, Lucy hopes to draw wearers of her work into looking at and engaging more deeply with the landscapes we live in, seeing nature in more detail and with greater awareness and compassion.
Ancient landscapes and lichens are Lucy's core inspiration, creating work that she sees as small sculptures in recycled metals, to be worn wherever we go. Her work shows the marks of process and the beauty of form, reflecting patterns of nature such as outline shapes of rocky outcrops, the textures of stone, and using small spurs of silver and gold to replicate the forms of lichens. She chooses Fairtrade gold for her work to represent the rarity and importance of the natural world.
"My aim is to create jewellery which is easy for everyone to wear yet thought provoking in the message it carries. As someone who walks in the countryside and sees the changes in the seasons at close quarters, I want to remind people that our natural environment is precious. Now more so than ever, we need to think carefully about our place in the world. "