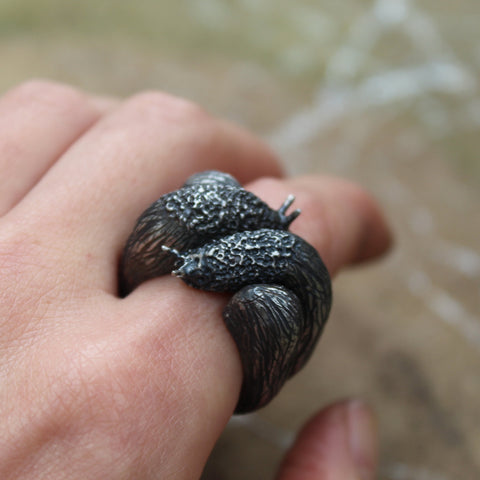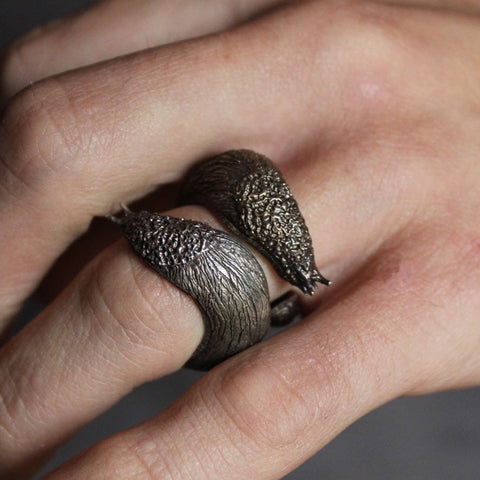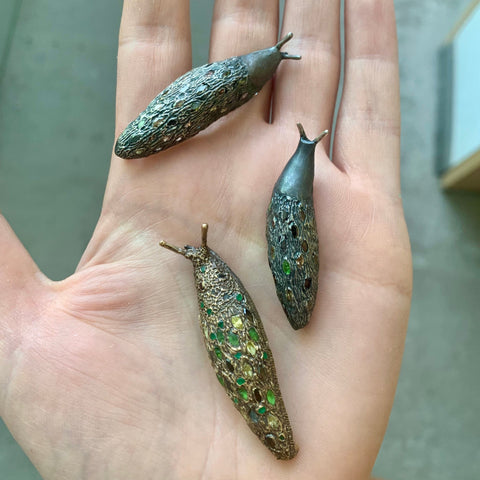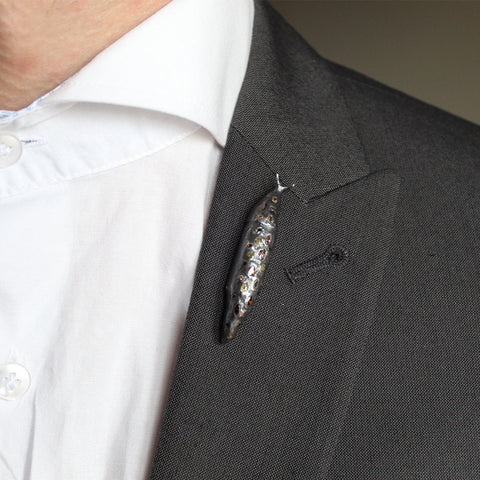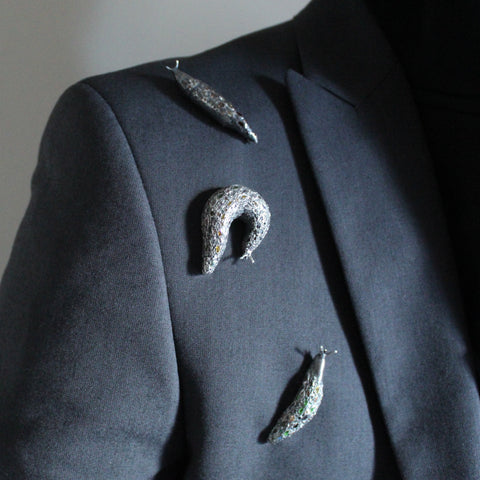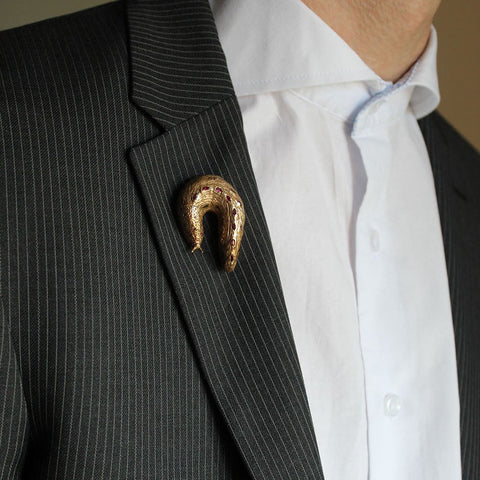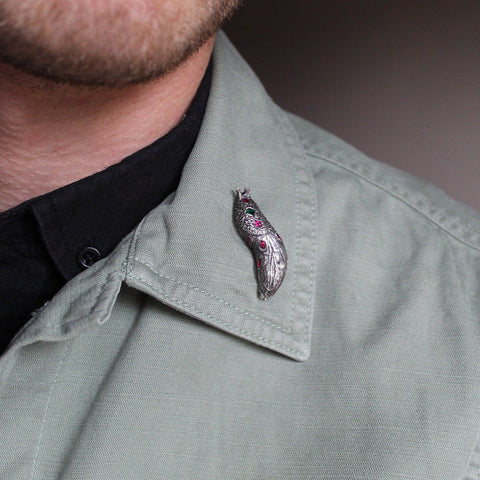 July Showcase: Amy Findlay
Amy Findlay graduated in 2022 from The Glasgow School of Art with a degree in Silversmithing and Jewellery Design. While undertaking an Artist in Residences at GSA, Amy has developed her collection of wearable slug jewellery that aims to celebrate the hidden lives of the garden creatures through realistic sculptures and gemstones. Amy creates contrast by using precious materials to challenge the stereotype of natural slugs found her home garden. 
Amy is inspired by the dance like movements of garden slugs and translates these into fine jewellery through wax craving. Intriguing the viewer with fascinating stone setting techniques, she uses a a variety of ethically sourced precious gemstones that glimmer in the light. Amy's slugs embody nostalgic childhood memories and captures her curiosity while being fun and playful to wear. 
"Celebrating natures wonderful bugs and wildlife through adornment and art with my glistening slugs pays homage to nostalgic memories."