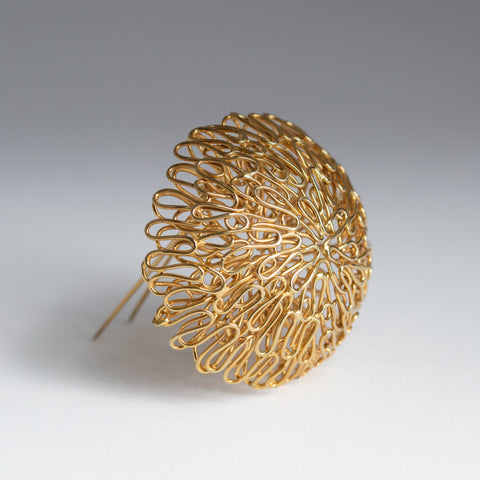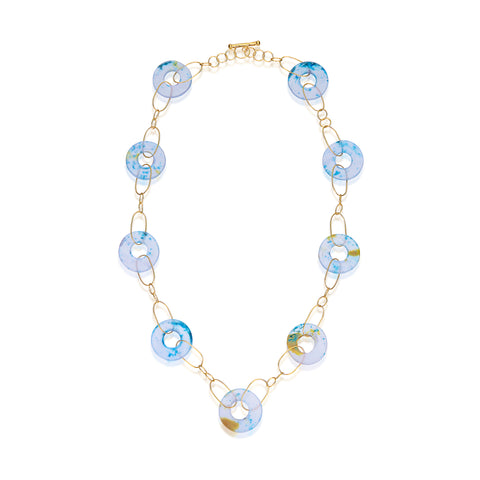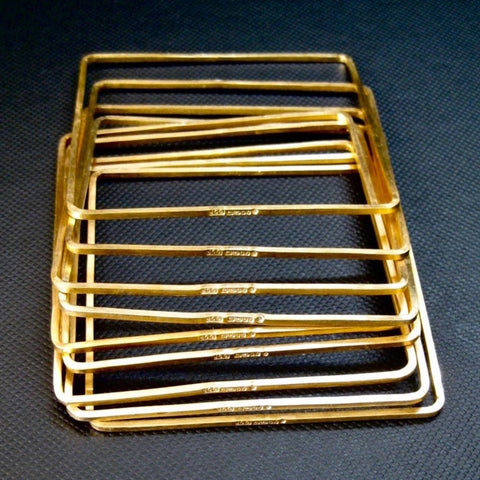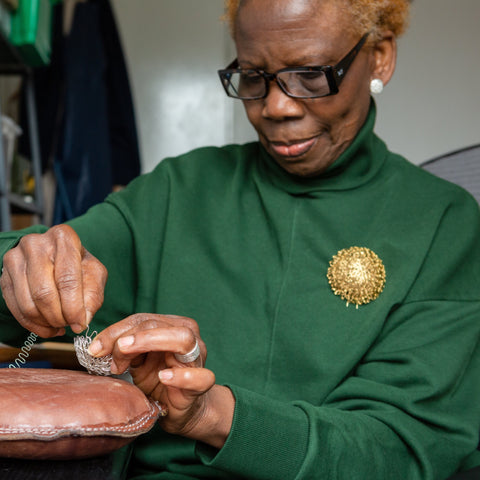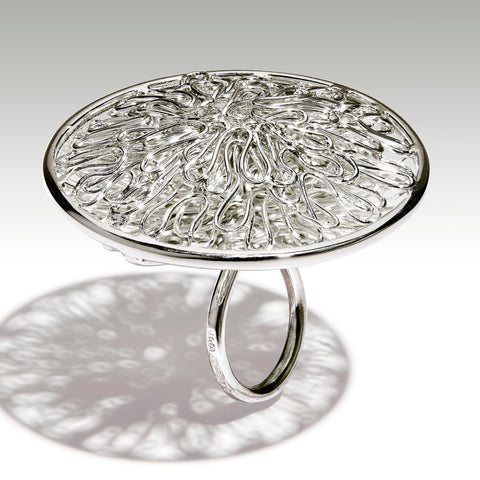 June Showcase: Jariet Oloyé
Jariet's practice is focused on creating joy and happiness. Having Been raised in a community of artisans she was encouraged to be a creative and to bring joy and happiness through sustainable materials and storytelling.
Jariet was introduced into the world of jewellery through a special pair of earrings, that had been gifted to her by her Mum. The uniqueness of this gift evoked an enormous interest in her to become a jeweller. She uses earth-friendly recyclable materials in all her pieces of work. Inspired by Yoruba woven textiles Aso-oke, and basketry, Jariet is a multi-skilled artist. Not only being driven by recyclable materials, she is also influenced by processes and techniques, and has a strong belief that our surroundings influence every aspect of our lives. Her work is formed individually by hand using traditional craft skills of weaving, metalsmithing, and kiln-formed glass, examining the relationship between touch, memory, light, colour, and craftsmanship.