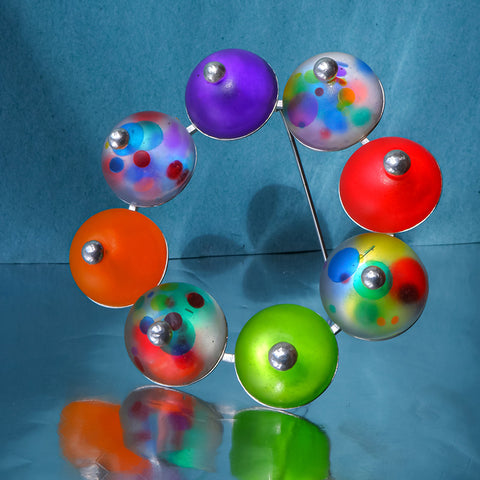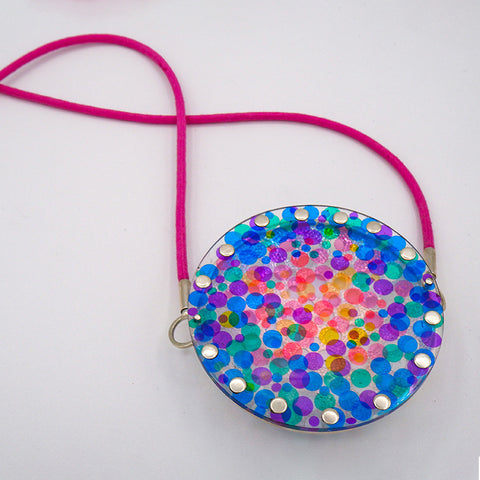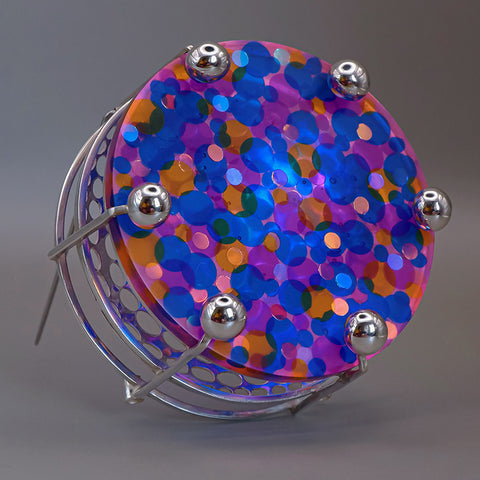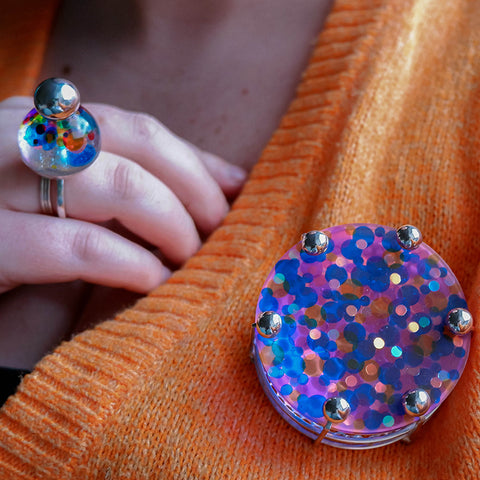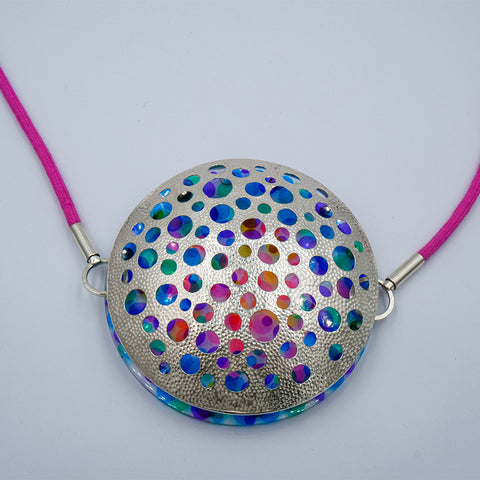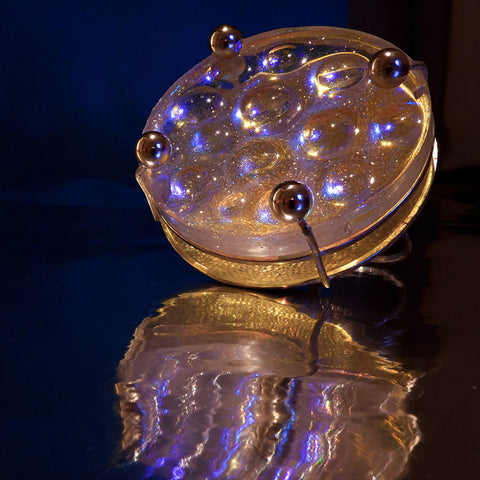 August Showcase: Sarah McQuarrie
Sarah Louise McQuarrie is a Scottish maker based in London. She graduated in 2022 with a BA (hons) in Silversmithing and Jewellery from the Glasgow School of Art. In her practice, Sarah focuses on explorations of light, colour and reflectivity to turn joyful memories into tangible objects. Sunsets and sunrises, fireworks and campfires, cityscapes and seascapes – all form the basis of her inspiration.
She uses layers of bio-resin and transparent materials to create colourful components, which are set like precious stones into highly polished silver structures, designed to bounce natural light through the resin. By blending vibrant colours and reflective surfaces, Sarah's work is crafted to draw curiosity and conversation between the wearer and the viewer.