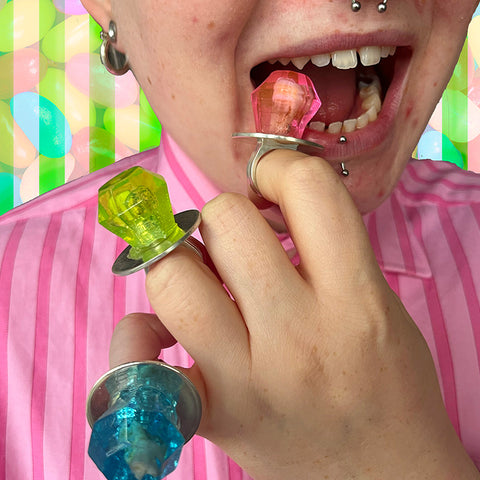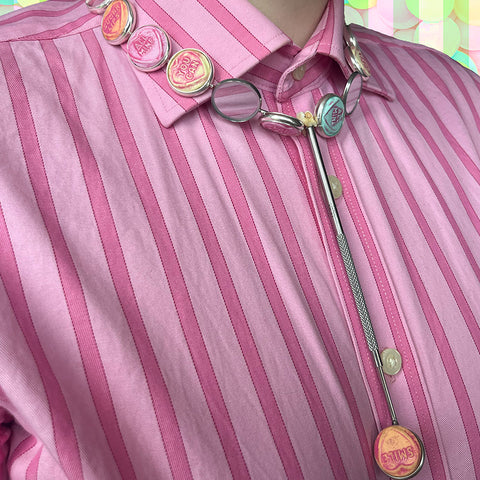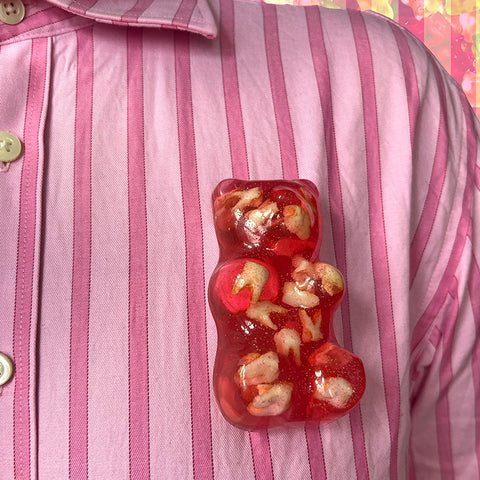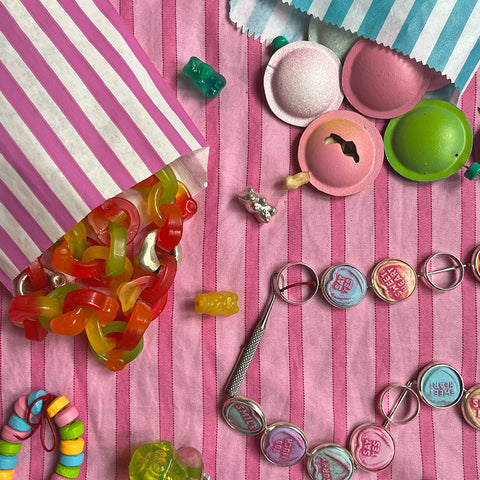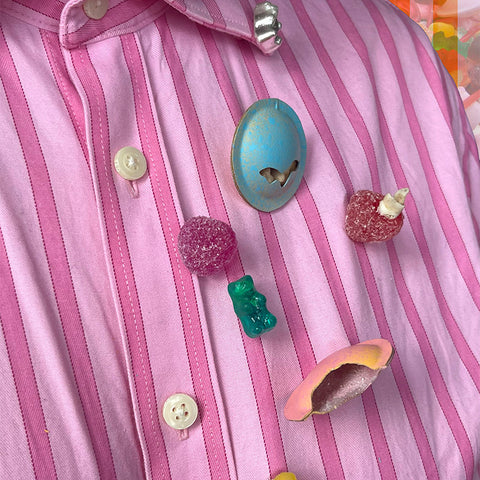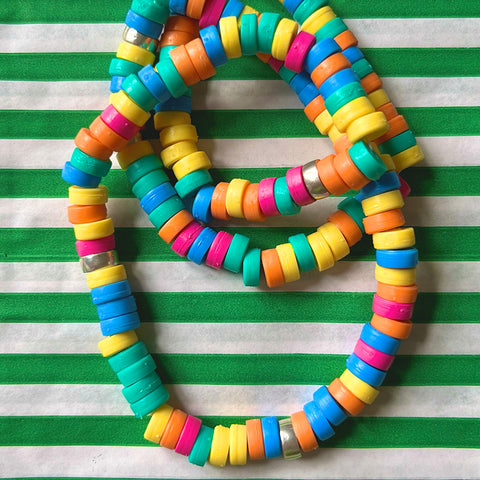 August Showcase: Miren Docherty
Miren is a graduate from the Glasgow school of art, where she obtained her degree in silversmithing and jewellery design. Her practice recites the story of her health. Being type one diabetic, Mirens work tells of her relationship with sweets and sugar, alongside the mouth and teeth; the consumer and victim.
Miren's collection Bittersweet highlights her love for sweeties meanwhile emphasising the detriment they cause to her health. Her work involves replicating sweets and candies as wearable objects, Cutesy, nostalgia driven memories informed by the perspective of sugar from a person with type one diabetes. Using real human teeth, decayed and rotten, alongside parts of medical instruments to further the narrative of her medical status. At New designers 2023, Miren achieved acclaims from Tatty Devine, Stephen Webster and Hallmark.