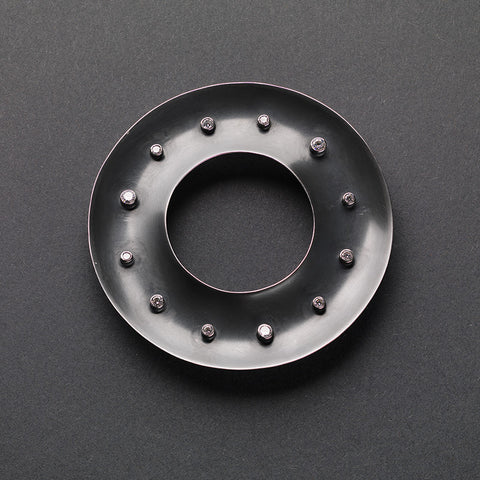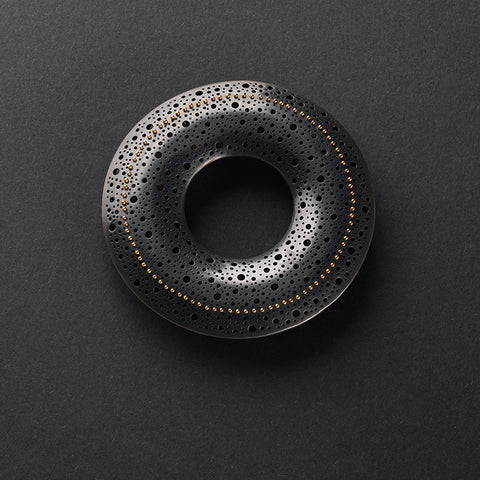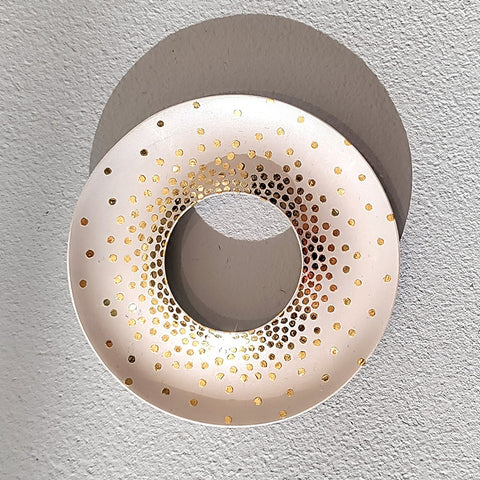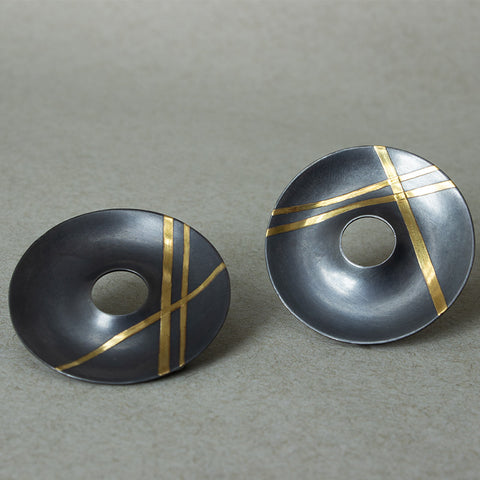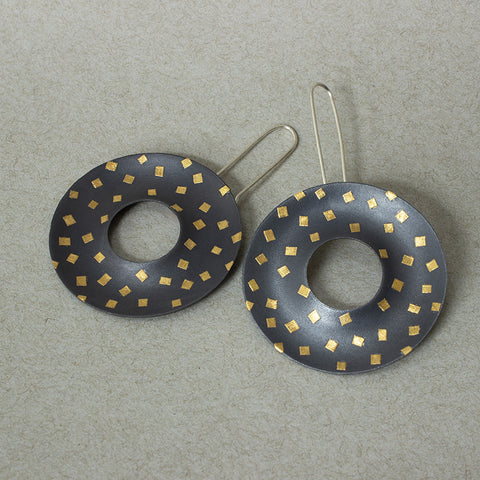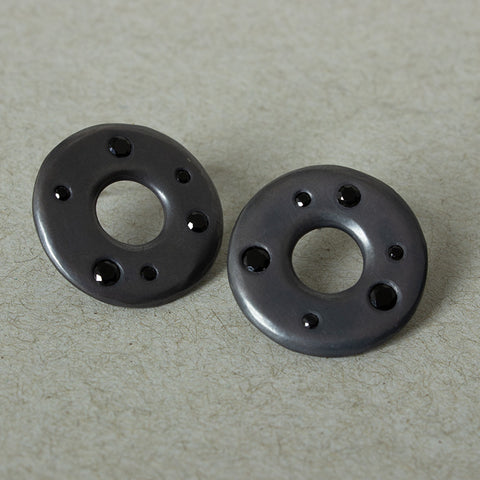 August Showcase: Isabella Bedlington
Isabella is a graduate from Glasgow School of Art where she studied Silversmithing and Jewellery Design. Through her practice, she has been exploring ideologies of the afterlife to create jewellery that allows the wearer to get in touch with the one inevitable experience we all will share. Her visual inspiration began with a jade ring-shaped object called Bi. Bi is an ancient Chinese artefact often used as a burial object to assist the deceased in their journey to the afterlife.
The cyclic nature of the torus in her collection represents the cycle of death and rebirth that all material things undergo. Each torus has its own individual story told through intricate patterns and textures, each its own version of the afterlife. She used the act of meticulously creating each detail repeatedly as a meditation that brings a timelessness to the making process, mirroring the ongoing journey of an afterlife. Isabella is an award-winning jeweller, winning the Scottish Gemmological Association Gem Set Competition and the Association for Contemporary Jewellery College Award to name a few.