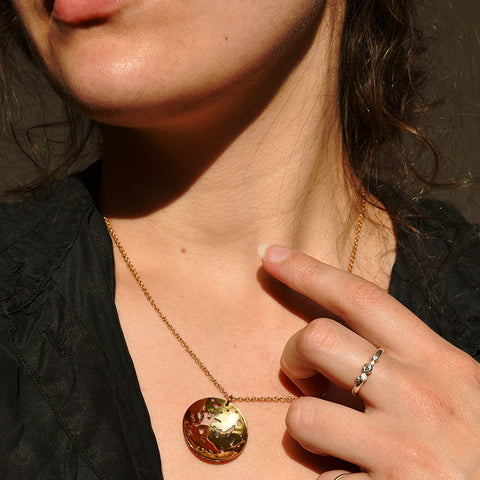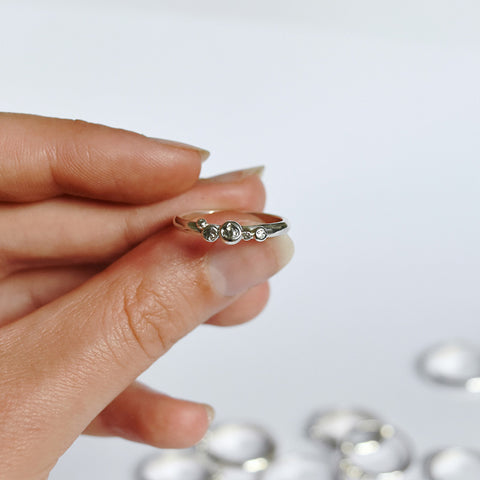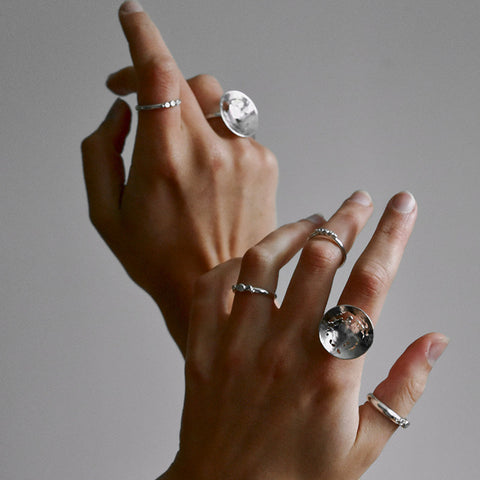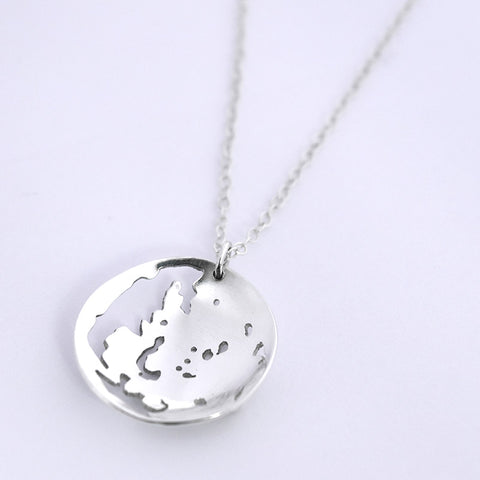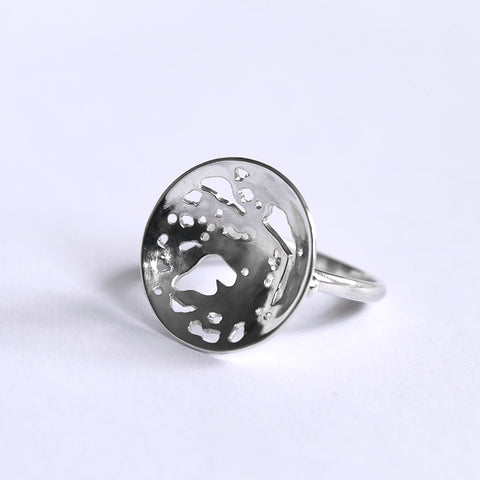 August Showcase: Hannah Northward
Based in Sheffield, Hannah Northward is an artist and silversmith exploring ephemerality, cosmology, and sustainability. Having studied a BFA in 'Sculpture and Environmental Art' at Glasgow School of Art, and an MA in 'Jewellery and Metalwork' at Sheffield Hallam, she is now pursuing a career in metalwork.
Northward is currently working on her 'Solar Silver' collection - a range of jewellery created by harnessing the power of the sun. Using a fresnel lens, she magnifies and focuses solar rays onto pieces of scrap silver, melting them into organically textured spheres. These spheres are used as uniquely inspiring components in her jewellery.