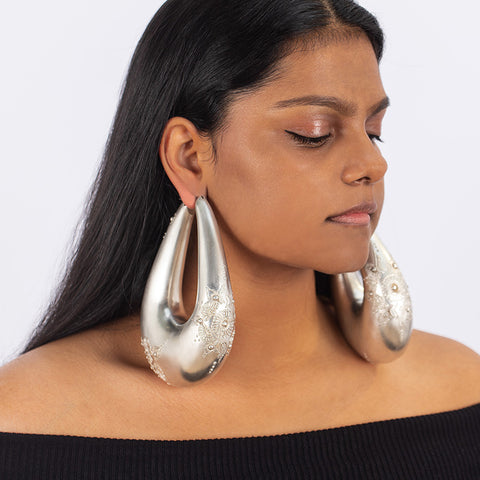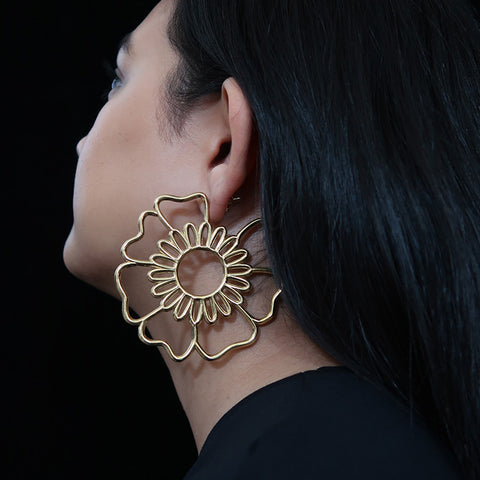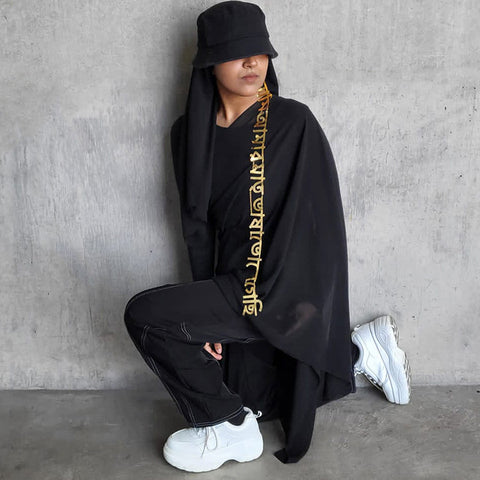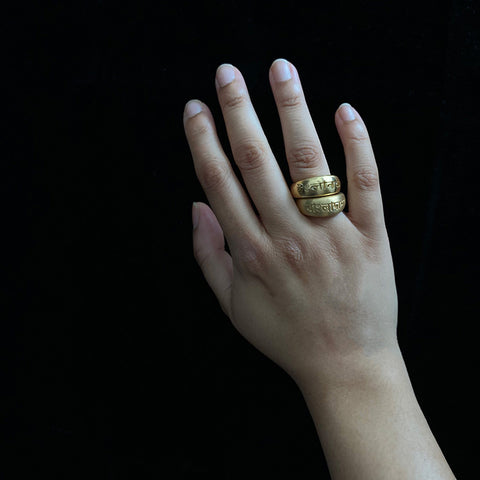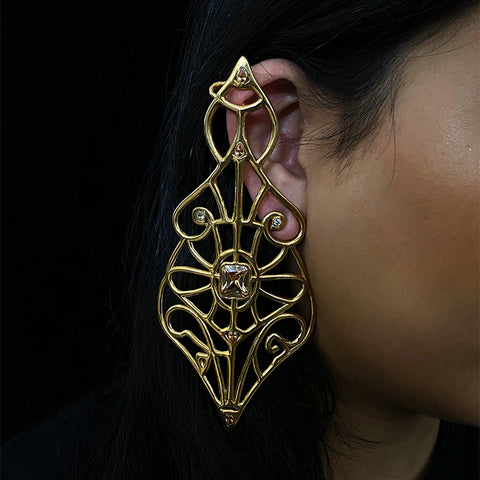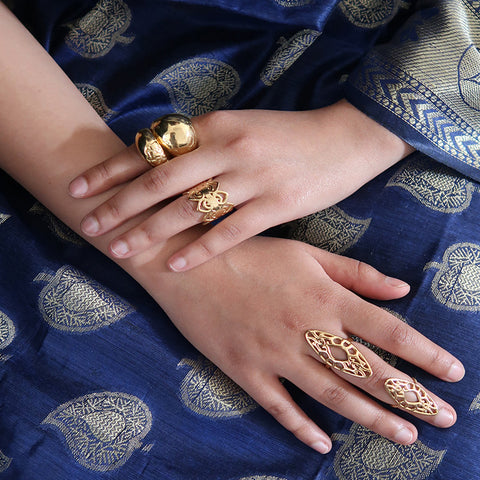 August Showcase: Fariha Ahmed
Fariha is a recent BA Jewellery Design graduate from Central Saint Martins, she was awarded The Swarovski Foundation scholarship for her collection 'Naked without my hoops'. As a second-generation diaspora, Fariha's collection is an investigation into her Bangladeshi and British cultural influences on her upbringing. The jewellery draws on memories of wearing ultra large hoop earrings in a South London high school and embracing traditions like applying henna. Fariha has hidden letters and words within the henna work to represent seeing her mother tongue as an unreadable pattern, a feeling that a lot of second-generation diasporas can relate to. 
The large pieces in this collection have been hollow printed using a plant-based resin which has then been Silver electroformed to keep them light in weight. The smaller pieces, use the traditional jewellery making technique of lost wax casting. The stones used in the collection were recycled from old, tarnished fashion jewellery.