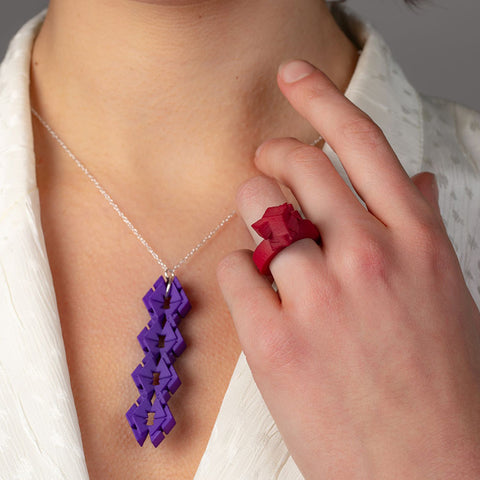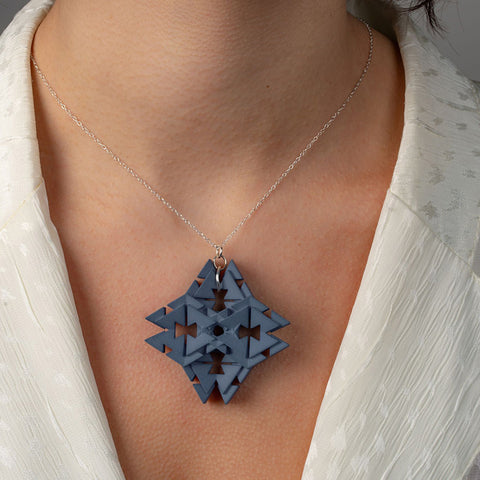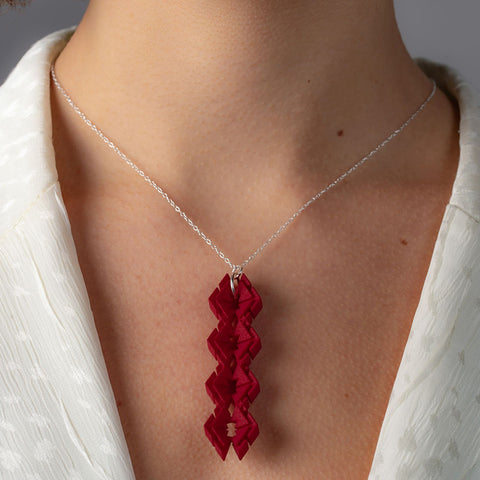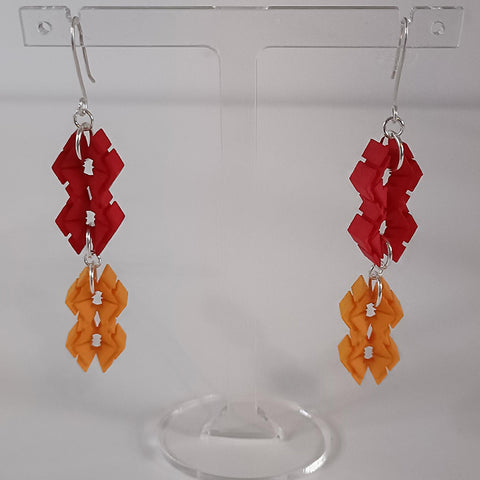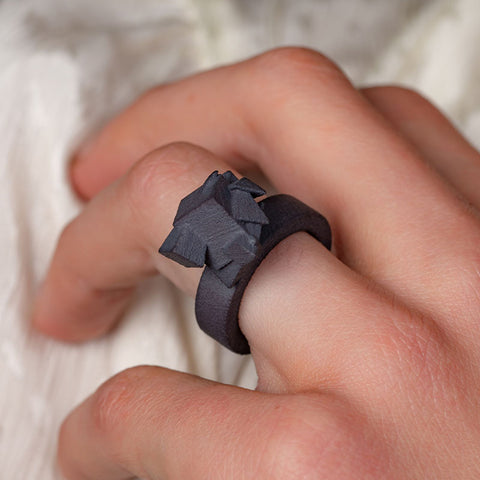 August Showcase: Carly Hitchens
Carly is a jeweller based in Cornwall. Initially trained as metal based jeweller, she decided to embark on an MA in Jewellery at Arts University Plymouth completing this in August 2021. 
Inspired by the molecular structures in crystals and minerals, Carly translates the mathematical formulas and geometric forms using digital technology. Each piece is 3D printed in white nylon before being hand dyed in a range of colours. Digital technology has become integral to Carly's work, creating new and innovative designs. She wants to create discussions around her work, enabling others to be open to new concepts of design.