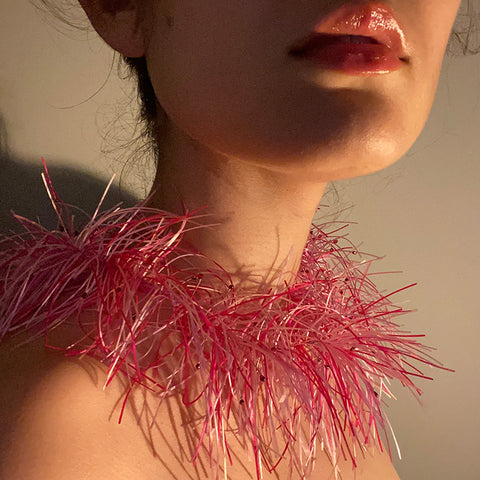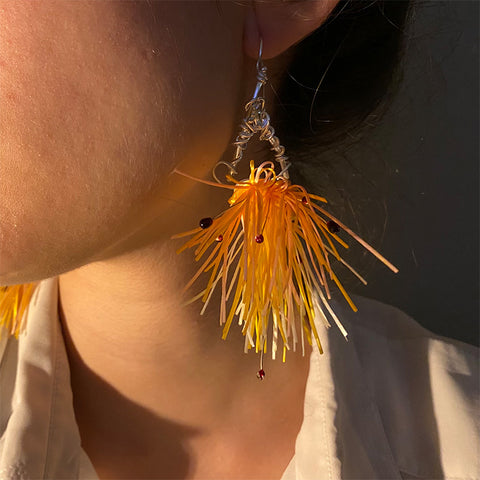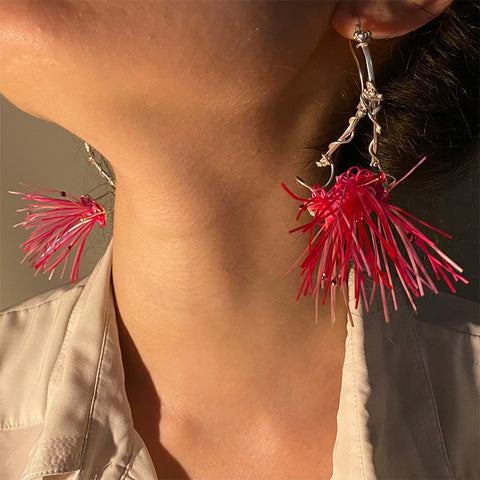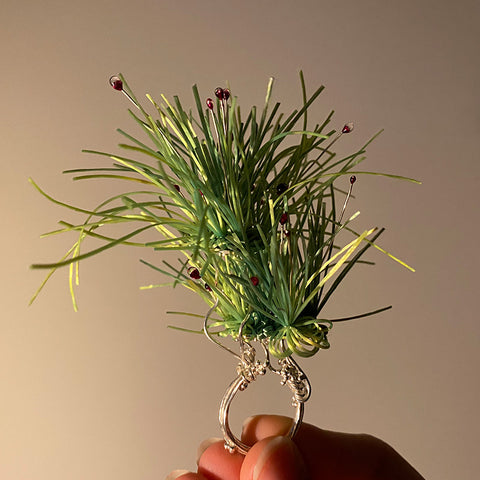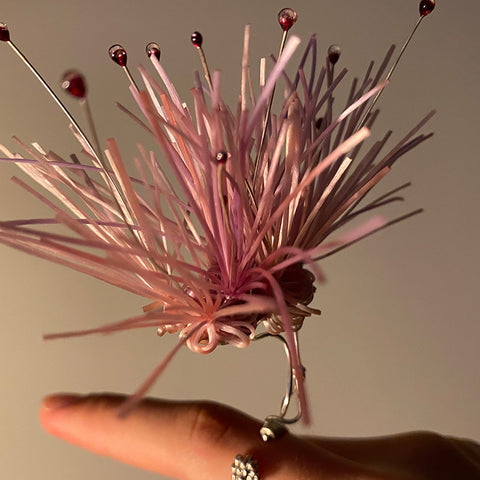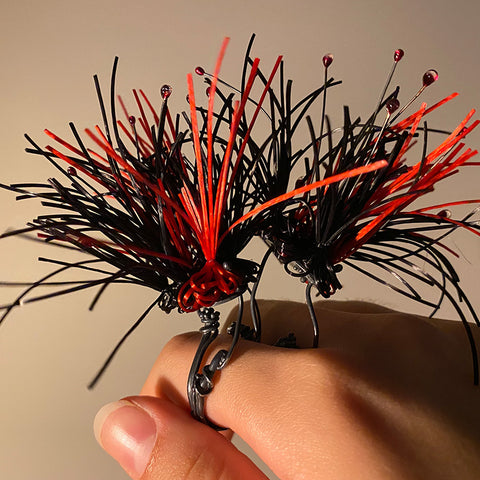 August Showcase: Bea Miotto
 Bea Miotto creates jewellery that mimics carnivorous flora, playing with the idea of luring the wearer to potentially ingest them. Her fascination with the Drosera species, their perfected ways of attraction through vivid colours and dewy nectar spheres, made her look into their movement and how they imitate flowers. Both are fundamental methods used to entrap prey.
Through the use of wires and granulation, she creates growing structures, representing the different life cycles of plants. She uses a mixture of elastic and resin placed on sterling silver platforms to create her own living creatures that inhabit her wearable propagation stations.