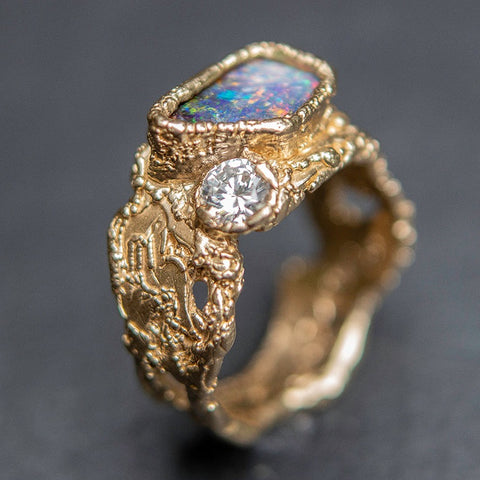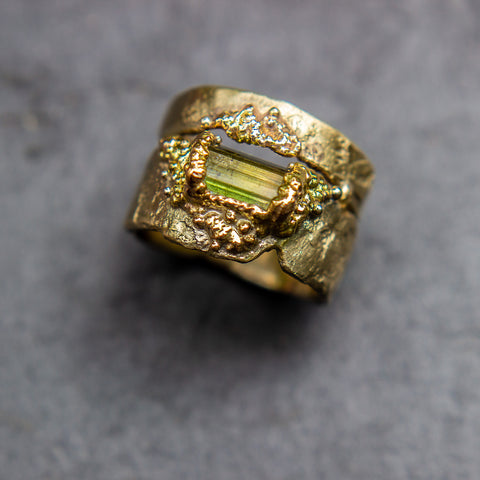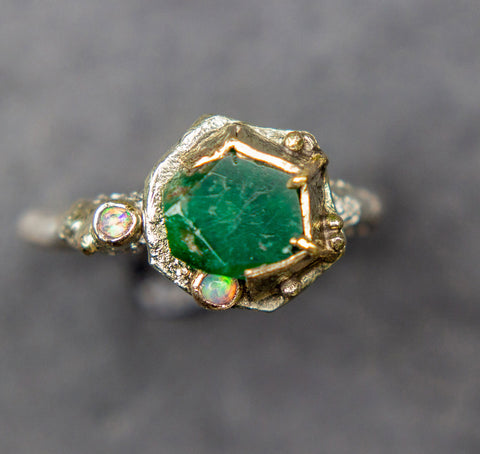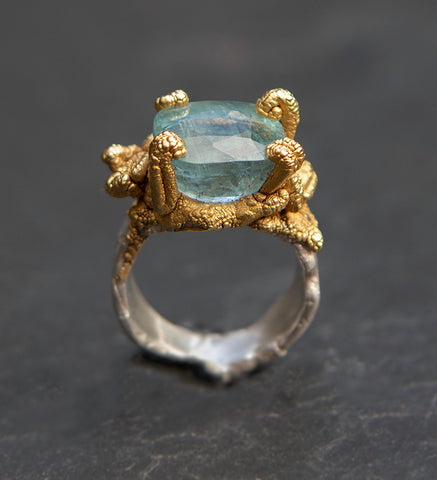 June Showcase: Bibba London
Bibba London makes jewellery that is inspired by the beauty and diversity of nature. In their online shop you will find a varied selection of special occasion rings, in the making of which they use precious and semiprecious stones purchased from ethical sellers. Bibba London primarily, but not exclusively, works with raw, unpolished stones as their natural forms and colours are reminders of their origin. It goes hand in hand with their philosophy that raw is more friendly to us and our environment. Both custom-made occasion work and ready-to-wear jewellery, are available.

"I work until the moment I'm fully satisfied with my creation. Nothing is random, nothing is rushed. I often employ an experiment or controlled accident to get a satisfying result. All my work is a balancing act between accidental and carefully executed forms."