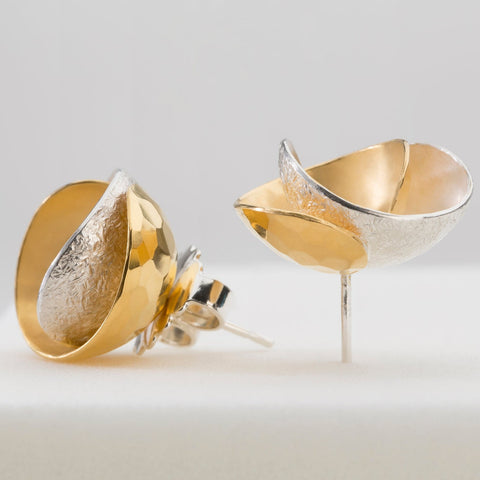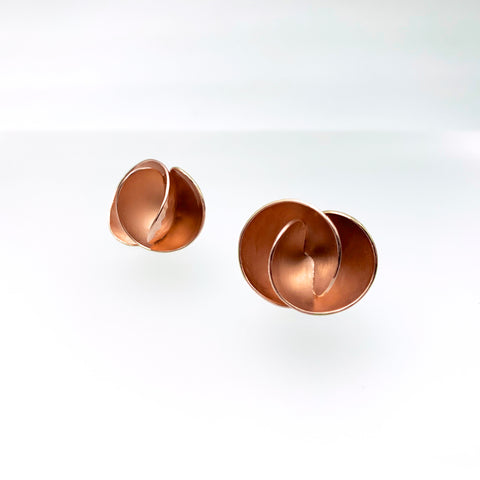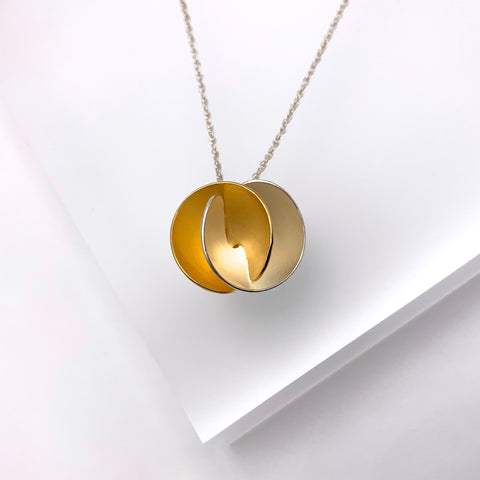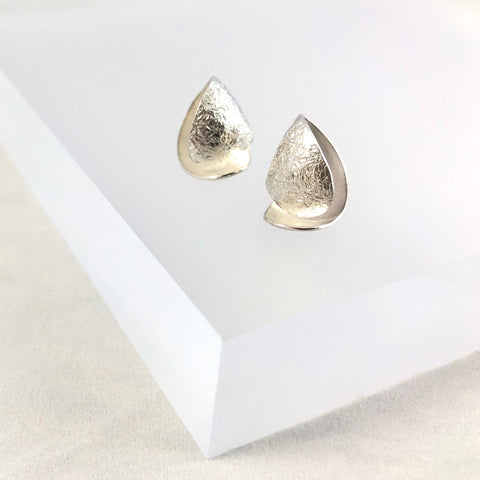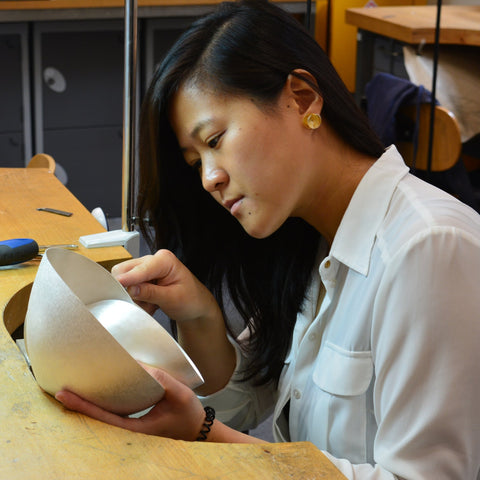 March Showcase: Jessica Jue
Jessica Jue is a London based silversmith and jeweller. Known for her sculptural aesthetic, Jessica's design is deeply influenced by her Chinese heritage and Austrian upbringing, in which fluid and bold designs are created. She reinvents traditional techniques in silver to craft elegantly beautiful contemporary designs that have won her many accolades. Inspired by balance and harmony, Jessica draws and sculpts with dramatic use of fluid and organic playful curves and aims to create a sense of rhythmic movement within her collection. She skillfully manipulates her forms through the ancient art of hammering, while also introducing an abundance of rich surface textures, through the use of pattern and gold.
Jessica Jue has won several awards at the Goldsmiths' Craft and Design Council Awards and is represented in several major collections including The National Museums Scotland and The Goldsmiths' Company.