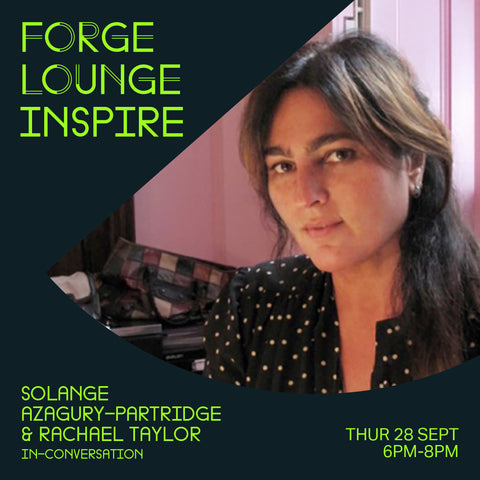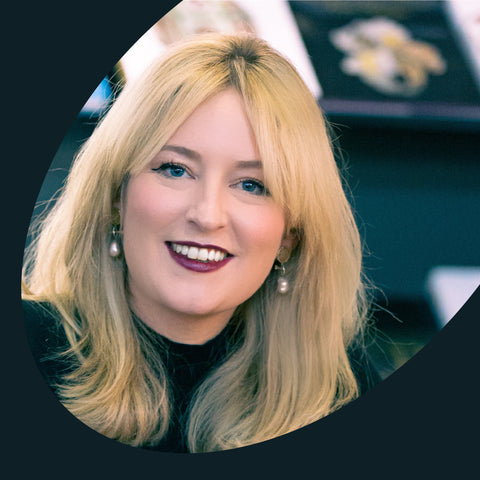 Solange Azagury-Partridge & Rachael Taylor In-Conversation
Date: Thursday 28 September, 2023
Start Time: 6.00 PM
End Time: 8.00 PM
Venue: FORGE
We're thrilled to announce our next FORGE Lounge Inspire guest: The Queen of Colour herself, Solange Azagury-Partridge! 

Coinciding with our September Showcase "Kaleidoscope" This will be an insightful evening bursting with colour. 
In a journey spanning over three decades, Solange's unparalleled sense of colour has redefined the art of jewellery design. From designing her first piece of jewellery – her engagement ring in to her iconic Hotlips rings displayed at London's V&A Museum, her creations are a symphony of colour and stories.
Discover the playfulness of the Kinetic Collection and the empowering explosion of colour, shape, and texture of the Poptails line. Her designs are more than adornments – they are vibrant stories that celebrate individuality and self-expression. 
We are thrilled to have Rachael Taylor joining us again! She is a freelance jewellery journalist, contributes globally to esteemed publications such as The Financial Times, The Telegraph, and Condé Nast. She founded Professional Jeweller, co-founded The Jewellery Cut, and authored influential jewellery books. With profound industry knowledge, she judges competitions like UK Jewellery Awards and Goldsmiths' Craft & Design Council Awards, hosting the latter from 2020 to 2022. In 2022, she became the Council's inaugural female ambassador, solidifying her legacy in the field.

This captivating In-Conversation promises to be an immersive kaleidoscopic evening where colour knows no bounds!
Who is it for?


Designers, makers and individuals in the trade, as well as interested members of the general public!
How many spaces?


Places are limited please book.
How do I book?


Simply add your ticket to the bag and purchase. You will receive an email confirmation.