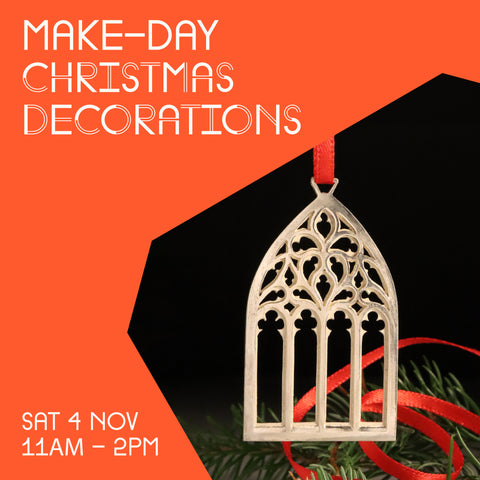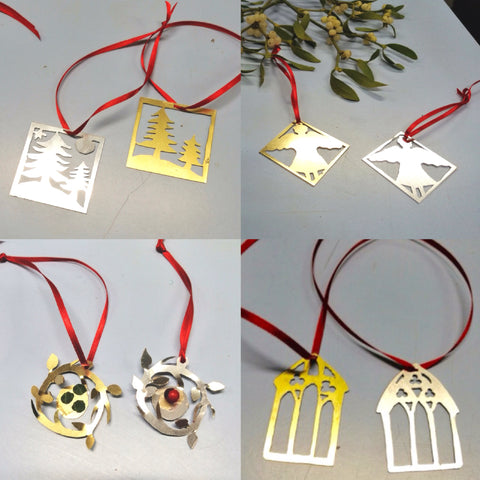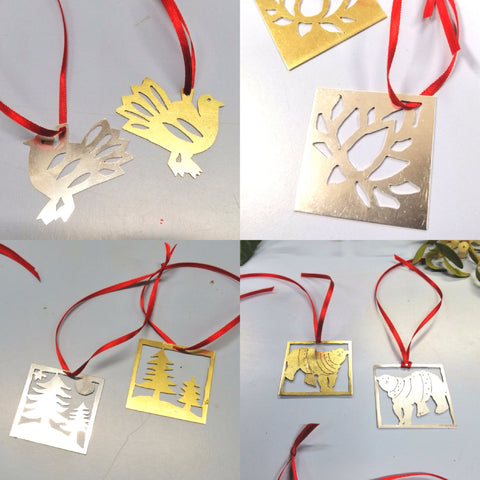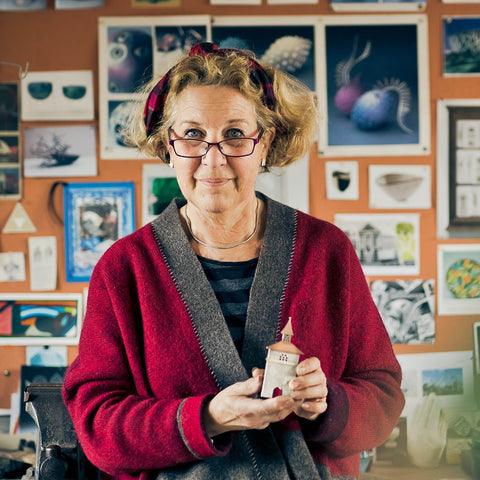 MAKE-DAY: Christmas Tree Decorations
Date: Saturday 04 November, 2023
Start Time: 11am
End Time: 2.00PM
Venue: FORGE
Get into the festive spirit with our Christmas Tree Decoration Making Workshop! Join us for a fun and creative workshop led by the renowned Vicky Ambery-Smith. In this workshop, you'll get hands-on experience with fine cutting and fretwork using a piercing saw.  You'll begin by designing your very own Christmas-themed decoration to fit into a 5cm square metal sheet, which you'll skilfully cut out in both brass and silver, adding an elegant touch to your holiday décor or even a personal Christmas gift! All materials will be provided, so just bring your creativity and enthusiasm!

Don't miss this chance to craft unique Christmas decorations with a master jeweller. Spots are limited, so secure yours now.
Price is per person.
What will I make?


You will make two Christmas Tree decoration one will be is copper and the other in silver. 
What will happen on the day?


You will start the session getting to know your fellow makers, and looking at examples of what you will be making. You will also be supplied with everything you need, including materials and tools.
You will design your decoration on paper first before transferring the design to the metal.  You will learn how to drill, and use a piercing saw to bring your decoration to life. It will be finished of with a lovely red ribbon. 
What skills do I need?


Difficulty Level: ALL
No previous experience needed, just a steady hand, a little patience and willingness to give it a go! Don't worry if you feel you're not artistic or creative, you will be taken through the whole process step by step. 

What should I bring?


- Reading glasses (if you need them!) 
- Money or card payment for optional gold plating and posting rings to you (if collecting isn't possible)
- notebook, pencil and pen
What should I wear? 


Clothes: Casual and not too precious as they may get a bit dusty or damaged.  Avoid long, loose fitting sleeves and anything that might catch or get caught whilst you are working.
Shoes: Casual flat shoes and no open toed sandals in case you drop a hammer or something hot on them!
Hair: Tie long hair back.

Who is my instructor?
Vicki Ambery-Smith  
How do I get there?
See contact page for details on public transport and parking.