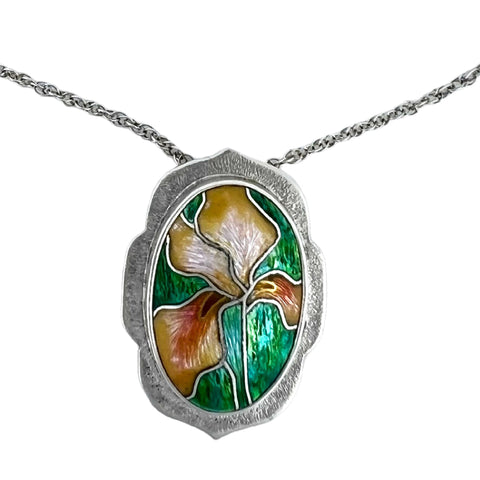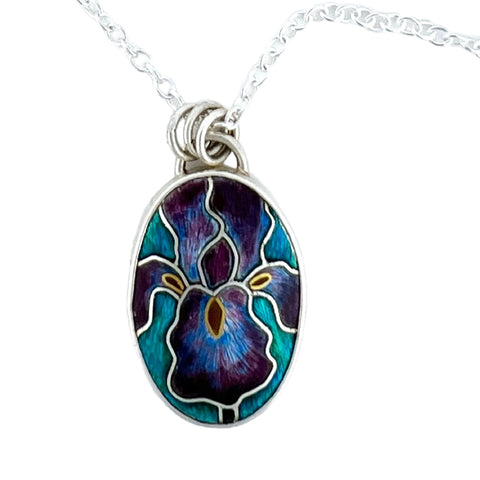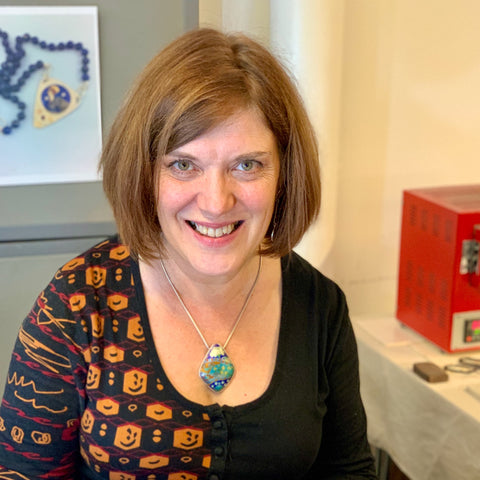 Make-Day: Enamelled Pendant. Sat 10 Feb, 10am-2pm.
Date: Saturday 10 February, 2024
Start Time: 10.00AM
End Time: 2.00PM
Venue: FORGE
You will be guided through making a silver cloisonné vitreous enamel pendant using a sterling silver oval shape that has been prepared for your use. You will be helped to create a simple wire design that you will then add layers of enamel too. Each layer will be fired in a kiln for one or two minutes before you add another layer. The colours will be built up over three or four separate firings. You will be able to choose your own colours from a limited selection and you will make a piece that is unique to you.
Price is per person.
What will I make?


 As above
What will happen on the day?


You will make a sterling silver cloisonné enamel pendant on a sterling silver chain.

What skills do I need?


Difficulty Level: EASY- MEDIUM
No previous experience needed, just a steady hand and a little patience. Don't worry if you feel you're not artistic or creative as you will be taken through the whole process step by step.
What should I bring?


- Reading glasses (if you need them!) 
- Hair band incase you'd like to tie your hair back
- Apron if you wish to protect your clothing
- Note book / paper and pencils
What is included? 


You will be provided with all equipment and materials, including enamel, silver pendent and chain.
What should I wear? 


Clothes: casual and not too precious as they might get dusty or damaged. Avoid long loose fitting sleeves as they might catch or get caught whilst you are working. Scarves should be tied up out of the way.
Shoes: flat closed in shoes that will give some protection to your feet in case you drop something hot on them.
Hair: tie long hair back.
Who is my instructor?


Linda Connelly is an award winning enamel artist and jeweller who has been making enamelled jewellery for over thirty years from her studio in Surrey. She is an experienced tutor who spent nearly twenty years teaching enamelling and jewellery making in adult education, most recently teaching her own private classes up until the pandemic

How do I get there? 


See contact page for details on public transport and parking.